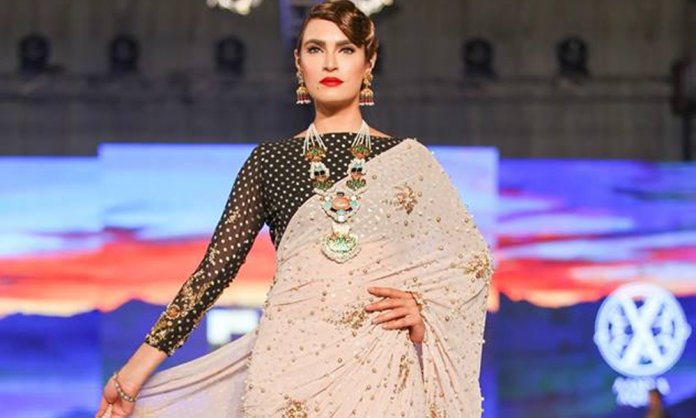 The three-day event that fashion lovers absolutely look forward to has finally arrived! Sunsilk's Fashion Pakistan Week's Winter Festive Day 1 kicked off last night with a bang.
With an exciting line-up of the best of the best Pakistani designers, some definite game changers were spotted.
The Line-up for the first day was:
Misha Lakhani
Aamna Aqeel
Erum Khan
Obaid Sheikh
Saira Rizwan
Suffuse by Sana Yasir
Misha Lakhani
The beautiful collection by Misha Lakhani wowed the audience. With bold colors and floral embroidery, the intricate work is something we want to get our hands on!
Sadaf Kanwal looked drop dead gorgeous as the show stopper for Misha Lakhani!
Aamna Aqeel
Aamna Aqeel's Palace Wonderland was a treat to sore eyes! Nadia Hussain looked ethereal in the off-white and black embellished 'saari'. The bridal and trousseau collection was one that we would totally opt for.
Mehreen Syed for Aamna Aqeel
Nadia Khan walked the ramp for Aamna Aqeel, and we are absolutely in love with her regal look!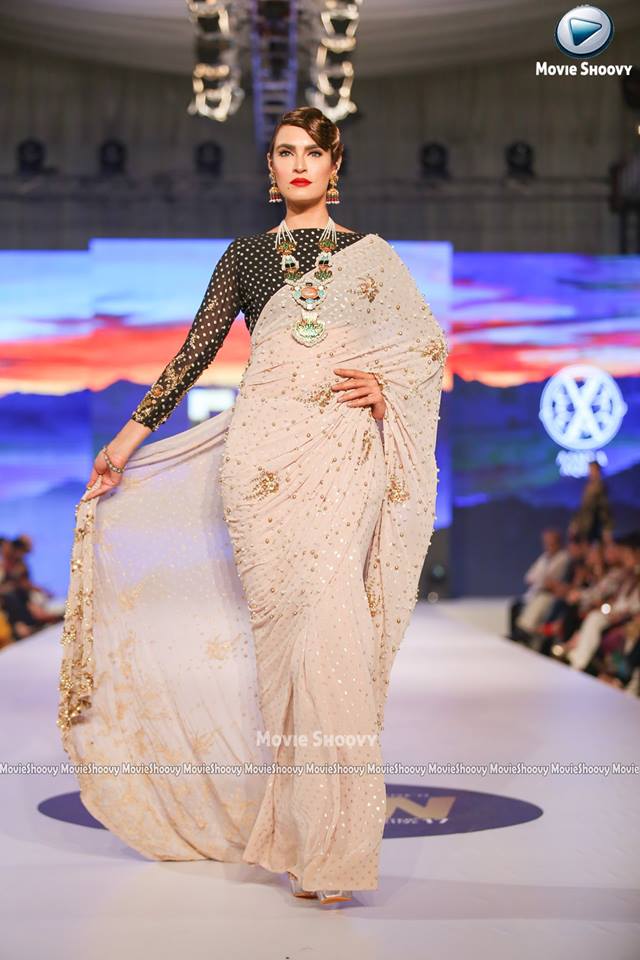 Photo credits: Moovy Shoovy
Erum Khan
Photo Credits: Moovy Shoovy
Obaid Sheikh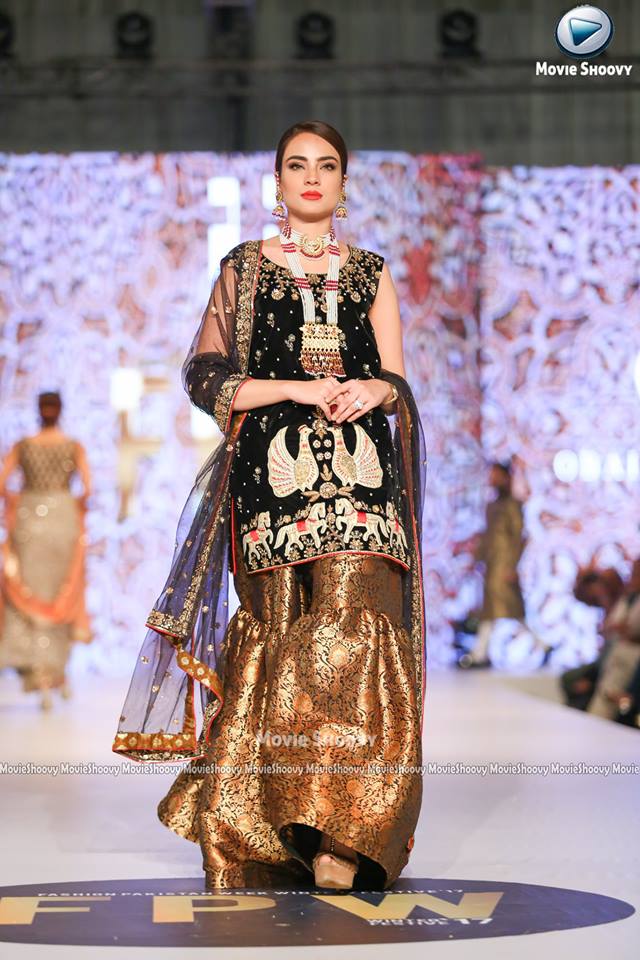 Photo credits: Moovy Shoovy
Saira Rizwan
The latest collection by designer, Saira Rizwan was called glitteratti and it was true to its name!
We love this cut work and 3d floral design Sadaf Kanwal rocks on the ramp!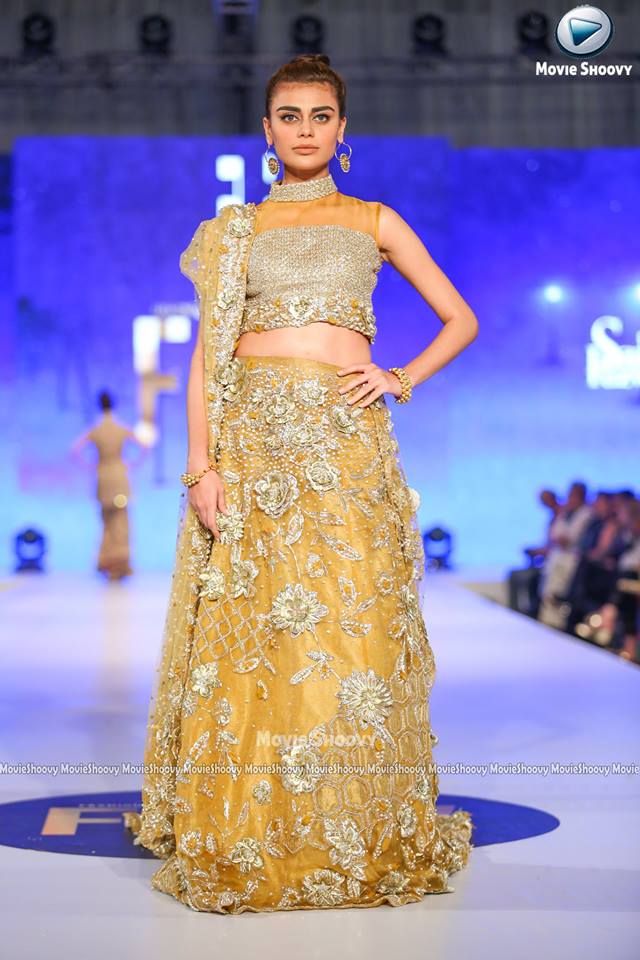 Photo credits: Movie Shoovy
Suffuse by Sana Yasir
The extremely intricate details on whites and greys were the highlight of the show. Contrasting with the rest of the lineup, the detailed embellishments were dazzling.
The showstopper Mehreen Syed was a stunner in this ethereal gown!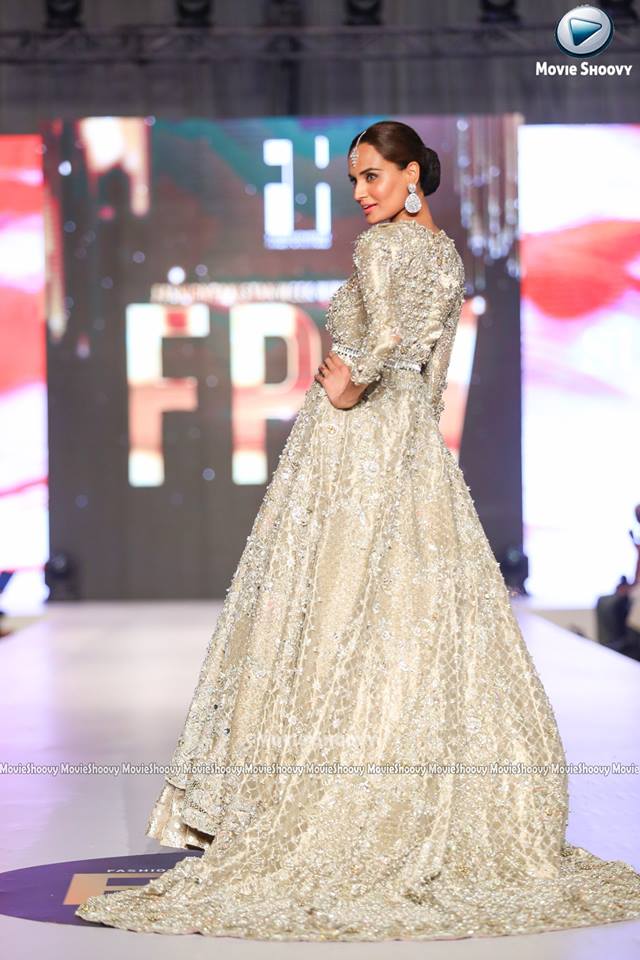 Photo Credits: Moovy Shoovy
Photo Credits: Moovy Shoovy
What collection did you like the best? Let us know in the comments below.