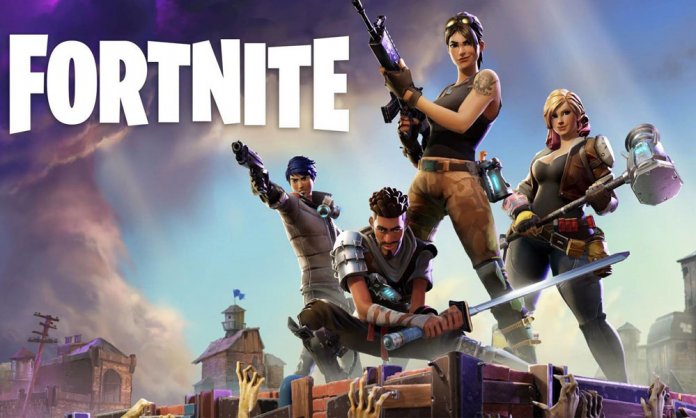 Fortnite, a video game developed by Epic Games in 2017, is quickly becoming one of the most popular open world games.
The game modes include Fortnite: Save the World, a cooperative shooter-survival game for up to four players to fight off zombie-like husks and defend objects with fortifications they can build.
Fortnite Battle Royale is a free-to-play battle royale game where up to 100 players fight in increasingly-smaller spaces to be the last person standing. Both game modes were released in 2017 as early access titles; Save the World is available only for Microsoft Windows, macOS, PlayStation 4, and Xbox One, while Battle Royale has been released for those platforms, Nintendo Switch, and iOS devices.
Video Game Releases: 'Chasm,' 'Yakuza 0,' 'Fractured Lands,' & More
It had crossed the $100 Million in the first 90 days after its iOS release.
Now, the developers have a 'mix bag' of news for Android users, the good news being that the game is finally set to release on Android. The Bad News is it's only being released on selective Android devices, as claimed by developers 9 to5 Google & XDA.
Android Devices that will Support Fortnite 
The devices which do support the on-demand game are;
Google Pixel 2
Google Pixel 2 XL
Huawei Mate 10
Huawei Mate 10 Lite
Huawei Mate 10 Pro
Huawei P10
Huawei P10 Plus
Huawei P10 Lite
Huawei P9
Huawei P9 Lite
Huawei P8 Lite (2017)
LG G6
LG V30
LG V30+
Motorola Moto E4 Plus
Motorola Moto G5
Motorola Moto G5 Plus
Motorola Moto G5s
Motorola Moto Z2 Play
Nokia 6
Razer Phone
Samsung Galaxy A5 (2017)
Samsung Galaxy A7 (2017)
Samsung Galaxy J7 Prime (2017)
Samsung Galaxy J7 Pro (2017)
Samsung Galaxy Note 8
Samsung Galaxy On7 (2016)
Samsung Galaxy S9
Samsung Galaxy S9+
Samsung Galaxy S7
Samsung Galaxy S7 edge
Samsung Galaxy S8
Samsung Galaxy S8+
Sony Xperia XA1
Sony Xperia XA1 Ultra
Sony Xperia XA1 Plus
Sony Xperia XZ
Sony Xperia XZs
Sony Xperia XZ1
Exclusive Goodies for Samsung Note 9 Users
Fortnite is set to be launched exclusively for 30 days for Samsung Galaxy Note 9 users. That's not all, those who pre-order the phone will receive $ 100-150 worth of 'V-bucks', the currency used in the game absolutely free as a token.
Fortnite Full-Game Launch Date for Android Smartphones
The official date has not been confirmed but according to Express.uk, Epic games have stated in the past that they're targeting a Summer 2018 Android release. It is being rumored that the expected date could be 23rd September 2018.
Fans would want to keep their eyes & ears open in the coming weeks as more news and updates are expected to drop in.
Is Fortnite coming to your smartphone?
Stay tuned to Brandsynario for more news and updates.
Contributed by: Uzair Alavi