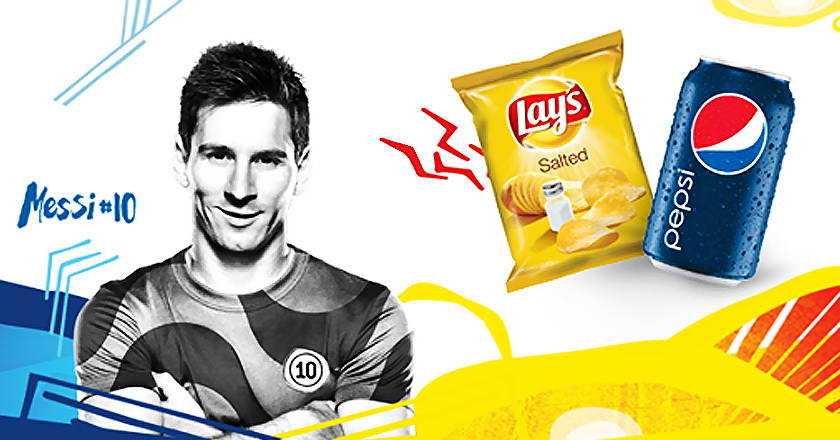 The Football fever is in full swing with its obsession and excitement spreading all over the globe like wildfire.
While Pakistan remains a land where cricket overwhelmingly dominates the hearts, it too has not been spared with this wild football frenzy. Die-heart Pakistani soccer fans could be seen either swarming popular spots or sitting at their homes, glued to the TV screens and rooting for their favorite teams.
Catching up with the soccer madness is Pakistan's loved cola brand, Pepsi. A strong supporter of sports in Pakistan, Pepsi has rolled its "Perfect Match" campaign featuring the all- time soccer superstar, Lionel Messi. 
Watch the TVC here:
Pepsi has yet again flawlessly united the ultimate love of every Pakistani-Food and Sports.
Moreover, the presence of the football's blue eyed boy and three times award winner, Lionel Messi is a cherry on the top for the viewers.
To take the campaign a notch above the other brands, Pepsi has also launched football themed limited edition Pepsi cans, with faces of favorite football players like Messi and Football's Flying Dutchman, Robin Van Persie on them.
Apparently, Pepsi has left no stone unturned to be a part of the year's biggest sports fest and has added fire to the football fever in the nation, a notch further.
The campaign is currently active on leading TV channels and radio spots; many interesting Facebook activities including picture competition are on-going on the official Facebook fan page too.
So, create a "Perfect Match" by stocking upon all your favorite flavors of  Lays and a chilled, ice-cold cans of Pepsi.