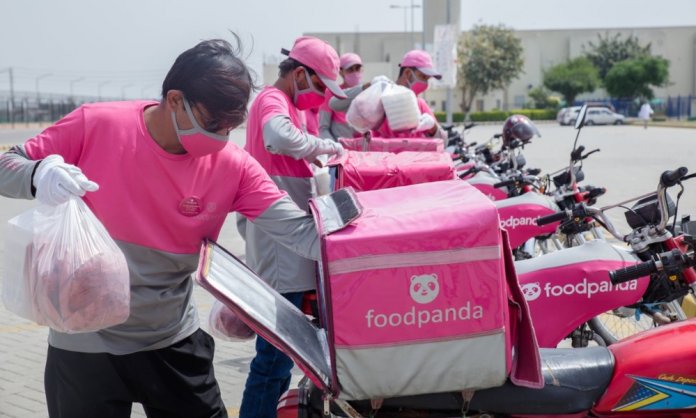 There is no doubt about the fact that COVID-19 has wreaked havoc on all the economies in the world. Many have been left without jobs, while others are facing unsurmountable losses.
The overall implications of this are that buying power has reduced while a larger number moves towards lower financial strength.
In such trying times, everyone has no option but to have the "to each his own" attitude. However, many companies are taking the initiative to be selfless. foodpanda is one of them. The food pandas team reflects the company's values at heart. A while ago, we saw the woman clad in a burka making deliveries to sustain her family.
Later, we saw foodpanda riders leaving their work to rescue stranded residents in Karachi's disastrous urban flooding event.
What Is It Doing For Its Economy?
Companies born and based in Pakistan have a corporate social responsibility towards their country, which they must fulfill. So, what is a foodpanda doing? Well, you'll be glad to know the answer.
A Large Scale Company Has A Large Roster
foodpanda has expanded across several cities in Pakistan and remains one of the most competitive food delivery services. As a result, even besides their targeted policies to help recover the economy, they provide a means of sustenance to a large number of people.
The company has provided employment opportunities to more than 600 people nationwide. In addition to that, they currently have 15000 riders affiliated with them! This rider's story is beyond inspirational:
And this!
https://www.facebook.com/thehadharaamMovement/posts/1828230860657515
Something For Everyone!
foodpanda also launched another initiative that would help them tap into another market where they can provide help. Their 'Ghar Ka Khana' platform offers opportunities to women working from home who provide home-cooked meals. In our society, stepping out of the house for business is not possible for every woman. Thus this initiative ensures anyone who wants to earn does not get left behind.
foodpanda also enables HomeChefs to reach a broader market, and statistics show that 30%-40% of them complete their daily orders through foodpanda. Check out what a HomeChef had to say:
Helping Other Businesses
While helping those who have no current business is valuable, helping those with companies is just as essential, and foodpanda knows that. Many small companies started in the nick of time, and during the lockdown, period suffered huge losses.
To encourage higher revenue growth, marketing support and discounts were provided to many. Moreover, access was provided to loans for vendors in collaboration with Finca. Think discounted shop insurance (in partnership with TPL) and COVID-19 health insurance as well!
The business industry is indeed a "fraternity," which means in these difficult times, we must join hands to pass help around.
Let us know what you think about foodpanda's effort in such difficult times in the comments below.
Stay tuned to Brandsynario for the latest news and updates.