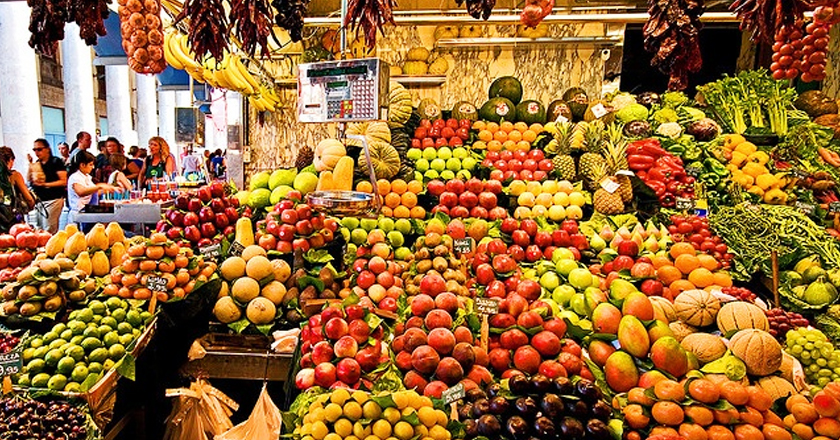 As the holy month of Ramadan approaches fast, the basic commodities food prices have inched up in Pakistan, as measured by the Pakistan Bureau of Statistics (PBS).
About a year ago, essential commodities prices had dropped down, in line with the decrease in the rates of coinciding international prices. However, with Ramadan approaching, the prices of food commodities have increased and pushed the inflation rate up to 3.2%, after a somewhat stable constant all year round, according to PBS stats quoted by Express Tribune.
The significant increase of the food prices has impacted the inflation rate so much so that the year on year inflation rate rose to 3% in May as compared to non-food inflation index that dropped down to 3.3%.
The report further quoted food and non-alcoholic beverages group inflation at 2.22%, as indicated by PBS. This was the result of the increase in the prices of perishable food items like tomatoes, which sold for an astounding 134.8% higher rate, onions at a price increase of 40.4%, fresh vegetables at 18.1% pulse gram at 18% and pulse mash at 21.5%.
The alarming increase in rates is expected to continue during the next month.
On the other hand, as an incentive for consumers, Punjab CM Shehbaz Sharif has introduced Ramadan packages, worth billion of rupees, to provide some financial relief to the residents of his province.
With a subsidy of PKR 3.5 billion to back the scheme, flour will be available, under the Ramadan package, at a concessionary rate, in open markets and Ramadan bazaars. In the open market, the 20kg flour bag will be priced at a PKR 90 cheaper rate than market price while in Ramadan bazaars, the same flour bags will be available at a PKR 130 cheaper rate and sugar bags for PKR 8 cheaper than market rate.
Other items available at reduced prices in 318 Ramadan bazaars set up across the province include ghee, pulses, fruit and vegetables. Apart from these Ramadan bazaars set up especially for the holy month, 17 model bazaars will also be converted into Ramadan bazaars, 335 fare shops will be set up by the Agricultural Department and 147 green channels will be set up for farmers to directly sell their produce including chicken and eggs at reduced rates. These Ramadan bazaars will be functional three days before the holy month commences.
Punjab CM also claimed that there will be no compromise made on the quality of the items available at reduced prices and strict measures will be in place to ensure unlimited supply of the items via import channels.