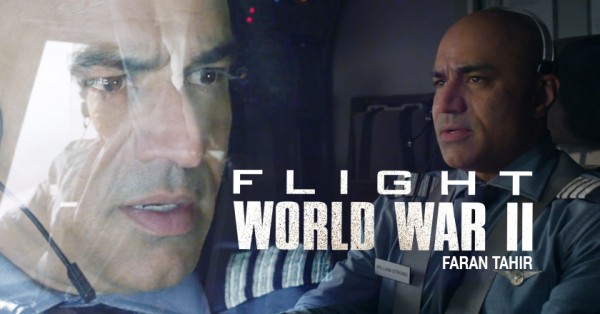 After surprising the audience with his brilliant performance in Iron Man and Star Trek, Pakistani-American Hollywood Actor, Faran Tahir's is back with the trailer of his upcoming flick Flight WWII.
The film revolves around the story of a modern day 757 flight en route from Washington D.C to London which gets caught up in bad weather and mysteriously ends up travelling back in time to WWII Germany in the year 1940.
How the airplane's staff struggles to keep passengers alive, safe and somehow fly them back home, forms the basis of the rest of the story. Faran will be in the leading role as the Pilot, Mr. Strong.
The flight finds itself caught in a battle between Allied and German Forces and in their desperation to return home safely, those on board manage to turn the tide that wins the war in Europe.