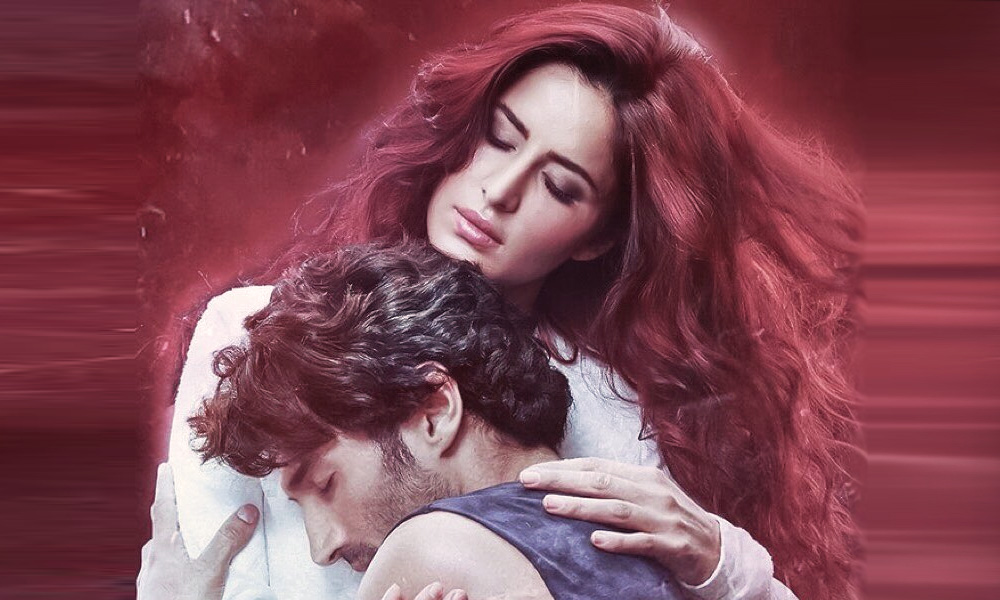 The Katrina Kaif and Aditya Roy Kapoor starrer Fitoor has made its way to the cinema screens but falls short of the expectations associated with it. The critics and movie buffs do not appear to be very happy with the film.
Directed by Abhishek Kapoor and adapted from the classic Charles Dickens novel 'Great Expectations', the movie features Katrina Kaif, Aditya Roy Kapoor and Tabu in the lead roles supported by some other great actors such as Lara Dutta, and Rahul Bhat, Ajay Devgn and Aditi Rao Hydari in cameo.
Warning, Spoilers Alert!
Needless to say, Fitoor is yet another love story where an ordinary Kashmiri boy, Noor, falls in love with a rich girl, Firdaus. The duo come together, move apart during the story and were united again.
One of the most fascinating elements that will keep you glued to your seats is the picturesque Kashmir valley, where most of the scenes are shot. The movie shows the captivating Kashmir of autumn-winter, adorned in whites and greys, all snowy and wintry.
The beautiful chinar leaves and frozen raindrop will make you believe why the place is known as a small paradise on earth. Anay Goswamy's cinematography not only did full justice to the surreal beauty of Kashmir but also make the wobbly story line a little less painful.
And if you have a taste for great music, then Amit Trivedi's mesmerizing songs and remarkable music scores will not disappoint you either.
Fitoor Movie Song 'Yeh Fitoor Mera' Released ft. Katrina Kaif & Aditya Roy Kapoor
Did you ask why the movie fail to impress cinema goers? Well, some of the obvious reasons are the skimpy story line and not-so-fabulous acting on part of the lead actors. Except for Tabu (in the role of Begum Hazrat Jaan), none of the lead actors managed to leave a mark on the audience.
Aditya Roy Kapoor and Katrina Kaif look wonderful together but fail to rise above the ordinary in terms of acting, making the movie quite cold and hum-drum.
It is the elegant actress Tabu, who adds some warmth to the film with her strong and power-packed role.
Despite being an adaptation of a famous novel, Fitoor, regrettably is full of loopholes. The story loses essence in between and there seems a certain rush in tying all the loose ends. Some important revelations are wrapped up in a mere span of few minutes, which doesn't produce the effect demanded in the movie. On the other hand, several intense sequences are dulled by their prolixity.
See what Bollywood celebs and fans have to say about the movie on Twitter:
#FITOOR is beautiful!!!!! Stunning!!! And mesmerizing…..Katrina is ethereal!!!!….Aditya is intensity personified and TAbu is genius!!!!!

— Karan Johar (@karanjohar) February 11, 2016
Today I am unfollowing everyone who is praising #Fitoor Because I don't want to follow fake n liar people at any cost. Bye bye fake people.

— KRK (@kamaalrkhan) February 12, 2016
Directors like Karan Johar, Shirish, Sudhir Mishra loved #Fitoor n public hates it so u can imagine how far these directors are from public.

— KRK (@kamaalrkhan) February 12, 2016
https://twitter.com/ShirishKunder/status/698030484018720768
#Fitoor powerful obsessive love story packed with intensity and shot magnificently !!#AdityaRoyKapur #KatrinaKaif and #Tabu are exceptional!

— Sidharth Malhotra (@S1dharthM) February 12, 2016
Thank you so so much #Fitoor https://t.co/wvSX49LsTG

— Aditi Rao Hydari (@aditiraohydari) February 12, 2016
#anaygoswami is just a magician every frame is like fresh oxygen to the lungs. #fitoor go watch this one for sure.

— arjun rampal (@rampalarjun) February 10, 2016
Ive suddenly started to like #Fitoor songs especially @officiallyAnkit's song..Music composer @ItsAmitTrivedi👍👍👏🏽👏🏽 https://t.co/dD1dpJ3mgW

— King Mika Singh (@MikaSingh) February 9, 2016
Excited for #Fitoor this Friday. Every frame is so well crafted. This is my fav song from film "hone to baityaan" https://t.co/ShmnSRdF4L

— Chetan Bhagat (@chetan_bhagat) February 9, 2016
#Fitoor is a visual delight. Outstanding production design and cinematography. And ARK is solid intense.

— hitesh (@hits4434) February 12, 2016
https://twitter.com/kanwer1978/status/698051734053253120
All in all, Fitoor is a tremendous visual feat and a good option to consider for time-killers. For others, it demands a lot of patience.