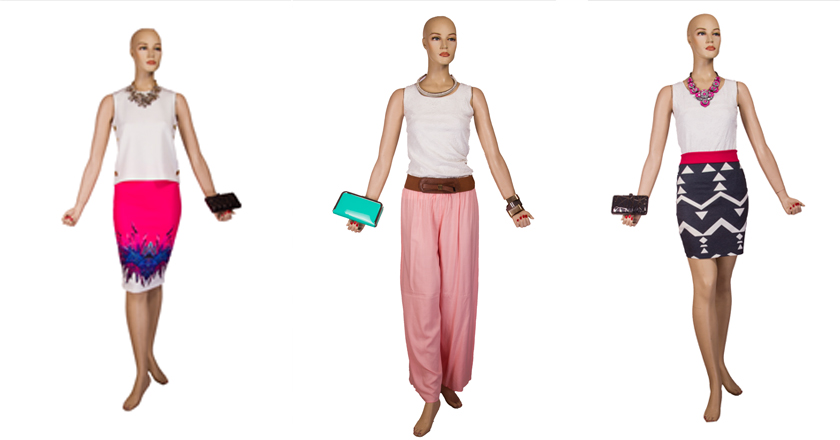 After the success of Turkish dramas in Pakistan, it's time for Turkish brands take local fashion-markets by storm.  The first one to make its appearance is a retail and online store brand, Bebek Fashion.
Mishal Agha, the owner of Bebek Fashion aims to bring the idea of fast fashion retailing in Pakistan. Bebek targets the average Pakistani woman who is aware of the static fashion trends, and doesn't believe in spending a fortune on a particular designer outfit, when she can easily pick the trendiest of outfits at affordable prices.
In the growing fashion industry of Pakistan, Bebek is expected to offer a new dimension and take the relatively small western wear market by storm. Their launch exhibition is set to take place at Labels Store on 18th March 2014 from 11 am till 7 pm.
Bebek is aiming to bring Pakistan's fashion Industry at pace with the European Markets with prices ranging from Rs 1000 – Rs 7500, in a collection that includes clothing, bags, belts and accessories.
Their current collection encapsulates the spirit and color palate of Spring/Summer '14. There is a wide range of crisp casual tops, statement making formal wear, a collection of body-skimming layers of long dresses and jumpsuits; all in monochrome whites, blacks, and sorbet shades of pinks, mints, bright yellows and denim blues. Accessories available at Bebek consist of chunky and bold necklaces, stately sculpted rings, funky belts and chic clutches.
Bebek promises to push the envelope a bit further and offer a different yet practical retail collection keeping the eminent Turkish aesthetics in mind. European fast fashion moves at an extremely fast rate with trends and colours changing at least four times a year. The soul and spirit of these brands is in the frequency of their collections, some showing up to 12 full collections a year.
Bebek believes that there is a small but vibrant niche amongst Pakistani consumers who are ready to keep pace with fast changing European trends, and it promises to bring them up to speed through a new flash collection every fortnight that will be available for sale on their website shelves. Their aim is to make sure their customers find something new every time they visit their store.