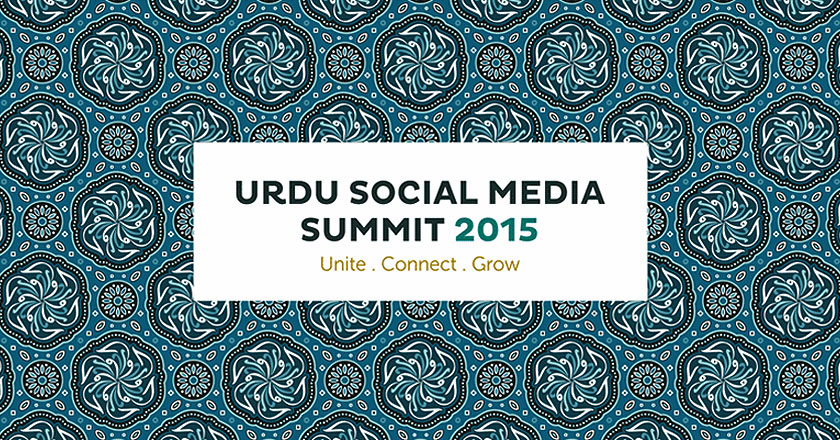 The first ever of its kind 'Urdu Social Media Summit' will be held on 8th May 2015 at HEJ Auditorium, University of Karachi.
As most of us are fast adopting the western culture along with the advancement in technology, Urdu – our mother tongue is gradually losing its value. However, there are still a few struggling to keep the essence of the beautiful Urdu language alive at online social platforms.
Read More: Urdu Game of Thrones' Mugs!
One such attempt to revive Urdu language and introduce it to the mass online media is the Urdu Social Media Summit, a collaboration of Karachi University and Urdu Source.

The aim of the Urdu Social Media Summit, as explained by Amir Malik, co-founder Urdu Social Media Service, is to bring together a number of experts from different professional fields and brainstorm ideas to promote and bring back the Urdu language in all its glory.
Read more: Love Urdu? Here is How You Can Use Facebook in Urdu
Scholars and experts from all fields including entertainment, technology, e-commerce, social media, economics, literature and education will come together to find new ways to expand the language in a way so as to not only keep it alive but to incorporate it in all the modern fields especially social media and technology.
Amongst the many attendees will be the social media experts who will shed light on the current status of social media in Pakistan, its growing importance in the future and how to use it optimally.
The Urdu Media Social Summit will also present awards to those who have contributed to the social media scene of Pakistan significantly and are continuously trying to use it for the betterment of the society.
Anyone willing to attend the event can register here.