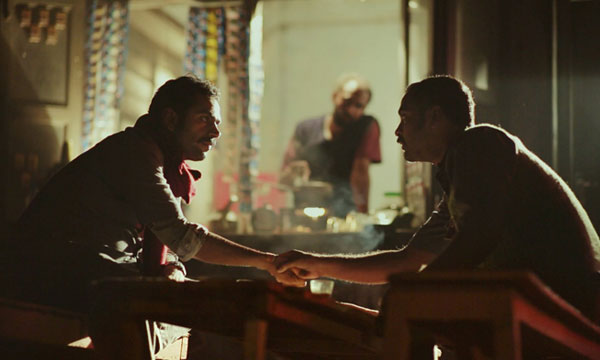 Released on May 30th, 2015, this movie, which outlines an important social issue, is mainly created for WhatsApp. This is the first-ever WhatsApp movie which targets the mass market and can be received easily by WhatsApp-ing Ludo to 9819600095.
The movie has solely been created to be viewed on Whatsapp Messenger and has focused on that target market only.
The movie was listed 39th on the list of 200 popular YouTube videos on the very next day.  "You can't miss any content if it's on WhatsApp," expressed Abbas Syed, the movie's producer stated. Right from the distribution to the size of data, creating a movie for WhatsApp is an alien experience for our veteran producers.
Watch the movie here:

"The best part is, once its downloaded on the app then you can watch it offline as many times as you wish with friends and family without having to pay data charges. It is your personal copy of the film," he concluded.
However, the main issue here is that the reach of WhatsApp is immeasurable which means the success of this movie cannot be justified. Therefore, the movie was later shared on their official YouTube channel, ColourBarEnt official, which played a very crucial role in measuring the reach of the movie.
"I'm sure the movie has been shared more on WhatsApp than people logging in to YouTube or Facebook, unfortunately, I'm not aware of whether the reach on WhatsApp can be measured," Syed said.
"Taking social mobile for movies a step ahead, the team next plans to interact with its fans through Periscope. "Our next step is a group discussion on Periscope to create more awareness to the global audience for our film Ludo of a dice and a decision," Syed shared.
While the virality factor is a great bonus for movies released on mobile messengers, there is no certainty as to how much return on investment . Syed, however, points out alternate ways.
"YouTube has a revenue sharing model with their content partners through the advertisements they serve before the video. The other opportunity is licensing the content to an aggregator on a rev share who will then deploy the content as Video on demand on different portals," Syed pointed out.
Read Also: Windows Phones Now Updated with WhatsApp Voice Calling Feature
WhatsApp movies is another step forward in our already inflated media innovation industry and we cannot wait to see what comes next.
Meanwhile, App-y movies, folks!