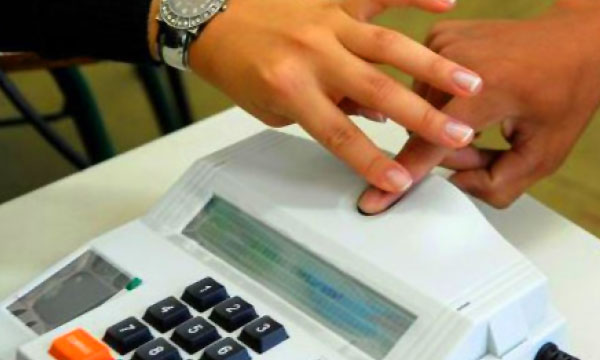 Pakistan's first ever election, through biometric verification of voters, was recently held successfully by a joint collaboration of Election Commission of Pakistan, NADRA and cellular operators, in NA 19, Haripur District.
Serving as the pilot project by NADRA, the elections held through biometric verification of voters were conducted by 30 out of 794 polling stations in the Haripur district, with around 30,000 registered voters taking part in it.
Read more: Biometric SIM Re-verification Results: 5.47 mn Subscribers Lost
With the biometric verification system installed, individuals were only allowed to vote, once the system had ensured that the voter was legalized to cast his/her vote at that particular polling station.
The main aim of conducting the pilot test in the Haripur district was "to test the abilities, efficiency, capacity, outcome and viability of biometric verification system", as quoted by NADRA. Depending on the success of the outcome generated, the biometric verification system would be employed nationwide in the next general elections too.
Related: 26 Million SIMs To Be Blocked, 71 Million Verified
With biometric re-verification of SIMs implemented successfully across Pakistan, NADRA deployed the data at the backend using GSM operators, while ECP, with their telecommunication partners providing front-end hardware and telecom networks, for the pilot voting  system.
Read more: Mobilink Leads the Market, as Mobile Phone Users Decline in Pakistan
With the system deployed, the entire voting process took around 10 seconds to complete for each voter.
According to NADRA, with the current facilities in place it could verify 3.5 million people a day, i.e. 150,000 per hour or almost 42 per second. With added servers and increased bandwidth, the capacity could easily be increased.
With biometric verification in place, the battle to eliminate election rigging is still only half won. Rigging can only be completely avoided if the polling station staff is on board to conduct elections honestly.