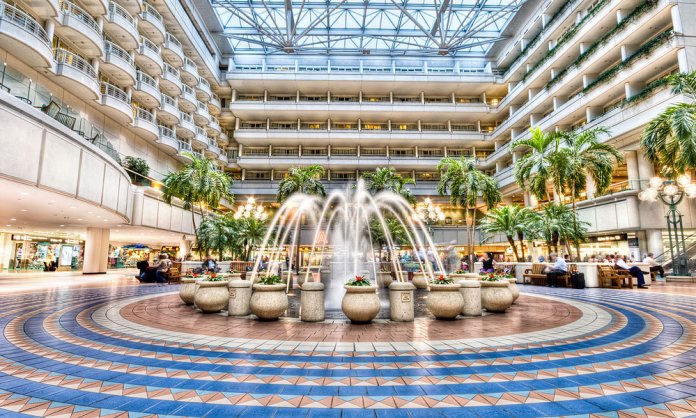 Orlando International Airport has become the first US airport to commit to processing all international flyers using facial recognition technology.
Just in time for peak summer travel season, the Florida airport has installed a biometric entry-exit system that will process all arriving and departing international travelers with the facial recognition process which takes about two seconds and has a 99 percent matching rate.
The aim of the program is to streamline and speed up customs and immigration lines.
During the process, the US Customs and Border Protection (CBP) agency compares the photographs of travelers with those already on file in the Department of Homeland Security.
Cameras are installed at an airline or airport departure gate. Currently, the biometric technology is being tested at exits for 13 major airports across the US. It is also being used for arrival processing at 10 locations.
Test airports include Miami, Atlanta, New York JFK, San Diego, Houston (Intercontinental and Hobby), Washington Dulles, Las Vegas, Chicago O'Hare, and Preclearance locations in Aruba, Abu Dhabi, and Ireland (Shannon and Dublin).
Participating airlines include Delta, JetBlue, British Airways, Lufthansa and Air New Zealand.
Last year, British Airways rolled out facial recognition technology for domestic flights at Heathrow Terminal 5.