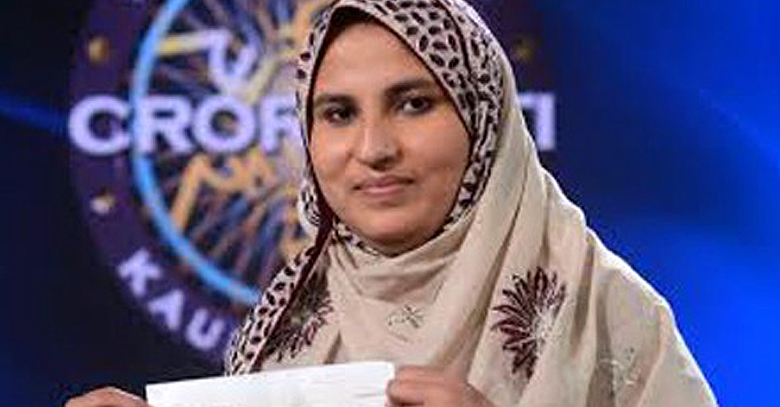 The Indian adaptation of the famous 'WhoWants to be a millionaire' has been a huge success among the local audience, mainly because it features Amitabh Bachchan as the host. The show actually gives hope to millions of Indians to achieve their dreams of winning big money in a short time.
One such hopeful contestant,  Firoz Fatima who against all odds became the first ever female 'Crorepati' of 2013 on the show.
Coming in from a Saharanpur Firoz Fatima hoped to make it to the hot seat and do the unthinkable, she emerged successful on the 2013 edition of the show making her the first female winner for the season. Her victory will be broadcasted on the season's last episode on Sunday.
Being a Bachelor of Science student from Uttar Pradesh, she credited her victory to general knowledge attained from newspapers and news channels. Firoze Fatima is like millions out there who work hard to break the shackles of poverty every day ensuring their survival in the society. She has proven that with hard work, determination and pinch of luck can make your dreams come true.
"I was very nervous when I wasn't able to make it to the hot seat in the second last episode and felt I have to go home empty handed. But then I aced the fastest finger first round and made my way to the hot seat,"Fatma said in a press statement issued post her Rs.1 crore victory.
She described the winning moment an experience that she will never forget and the hug amidst the clapping and appreciation from the audience by M.r Bachchan which many contestants hope for as a great feeling and an unforgettable moment.
She plans to give her parents a tension-free life with the winnings by paying all the dues and by investing the rest in a profitable venture for the future.