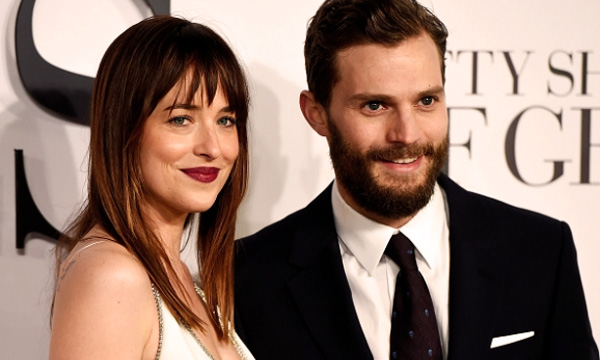 The Razzies,  a humorous take on the award shows contrary to the prestigious Oscars being held since 1980, has been nominating and announcing the worst movies of the past year. It came as no surprise when 'Fifty Shades of Grey' (hah!) and Adam Sandler's movie 'Pixels' was one of the top most nominations.
However, Sylvester Stallone is to be given a Razzie Redeemer as he broke his own record and went from "all-time Razzie champ to 2015 Award contender ".
The award nomination was announced given his recent Golden Globe win after decades for his recurring role of the boxer Rocky Balboa in 2015's 'Creed'. In addition to Stallone, the Razzie Redeemer nominations also comprise of M.Night Shayamalan's horror flick 'The Visit', Will Smith's 'Conscussion' and Elizabeth Bank's acapella popular hit 'Pitch Perfect 2'.
Priyanka Chopra's Baywatch Movie: Pictures & BTS Shots Revealed
Other contenders neck in neck for the worst picture award include the following:
"Fifty Shades of Grey" and "Pixels"
Sci-fi movie "Jupiter Ascending,"
Comedy "Paul Blart: Mall Cop 2"
Superhero  flick "Fantastic 4"
Adam Sandler, who has been a Razzies frequent favourite for a good five years is actually nominated for 'The Cobbler' and 'Pixels' both. Hollywood's rising star Eddie Redmayne also bagged a nomination for playing the worst actor  in 'Jupiter Ascending' and Rooney Mara's role as Tiger Lily in the movie 'Pan' got her the nomination for worst actress. The Razzies online member committee includes 900 people who can pay a membership fee of $40 to be able to sign up and vote.
American Music Awards 2015: Best & Worst Dressed Hollywood Celebrities!
Stay tuned to Brandsynario for more updates.