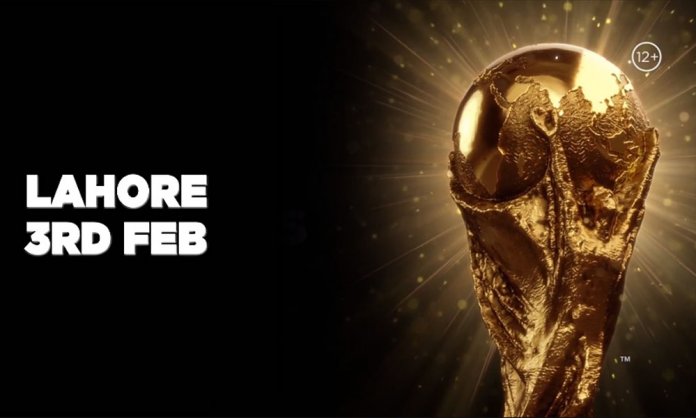 The ultimate ode to the glory of football, The FIFA World Cup Trophy Tour has kickstarted it's globetrotting and is finally coming to Pakistan in a couple of days!
The hotly anticipated day is finally near and we just cannot control our excitement!
Well, it's a moment all die-hard football enthusiasts want to witness more than any other. While our football team dreams of raising it above their head one day, the tournament's glittering trophy itself will be unveiled in Pakistan, in all its glory for the first time in history.
Football Fans, Save the Date!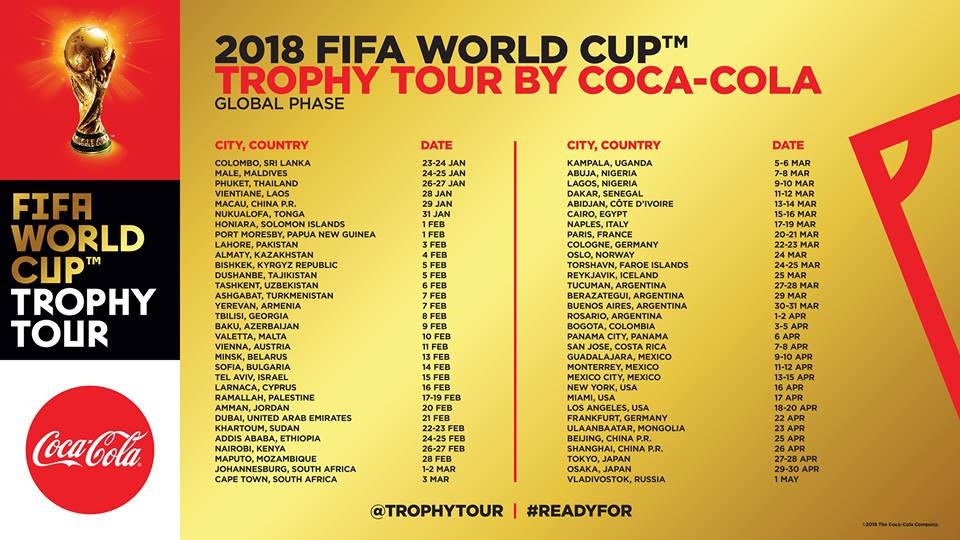 Yes, the sparkling beauty will fly out from Port Moresby, Papua New Guniea and will arrive in Lahore on 3rd February.
Kudos to Coca-Cola for taking on the momentous task!
The brand has a long-standing bond with FIFA since 1976 and has been an official sponsor of the quadrennial international football event since 1978.
Coke is now bringing the resplendent 18-carat gold trophy to our homeland, making every football aficionado's wildest dream come true.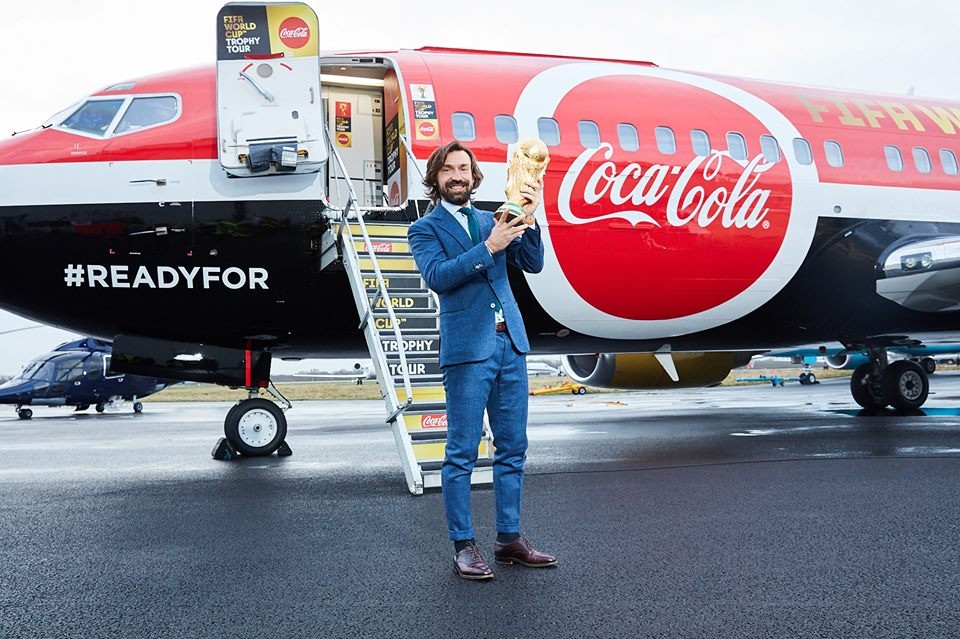 The Best Part is it will Be Unveiled at the CokeFest!
This is indeed a double treat as Coca-Cola is rolling out yet another edition of the biggest food and music festival in Lahore- the fun-filled CokeFest.
The FIFA World Cup Trophy will be present at the CokeFest for public viewing and is bound to be the biggest attraction of the event.
It will be held at Lake City Golf and Country Club (for audiences ages 12+).
Food+Music+Soccer= Pure Entertainment!
Grab the Tickets Before You Miss Them!
All those who are who eager to view the historical moment can purchase the tickets via easytickets.pk or at event's ticketing stall.
Lesser Known Facts About FIFA Trophy Tour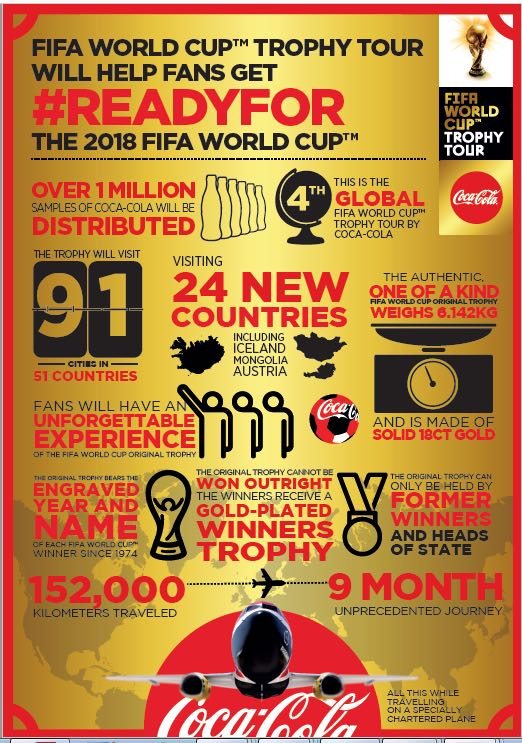 As expected, Football lovers are super excited about the avant-garde event!
Trophy Anay Wali ha Pakistanio #ReadyFor #FootballinPakistanhttps://t.co/Mj0gaFn9GT

— Abdul Ghaffar (@GhaffarDawnNews) January 12, 2018
#FIFA World Cup trophy coming to Lahore on 3rd February on because of @CokePk, introduced in 1974, made of 18 karat gold with a malachite base, stands 36.8 centimeters high & weighs 6.1 kgs. #Fifatrophytour #ReadyFor #FootballinPakistan #CocaCola pic.twitter.com/cQ8cJpcolv

— Akber Ali (@AkberAli2611) January 12, 2018
#ReadyFor #FootballinPakistan
LAHORE, 3RD FEB https://t.co/kJzLehEu0k

— hammad 🇵🇰 (@HFootyPK) January 23, 2018
It's going to be a ball! See you there!