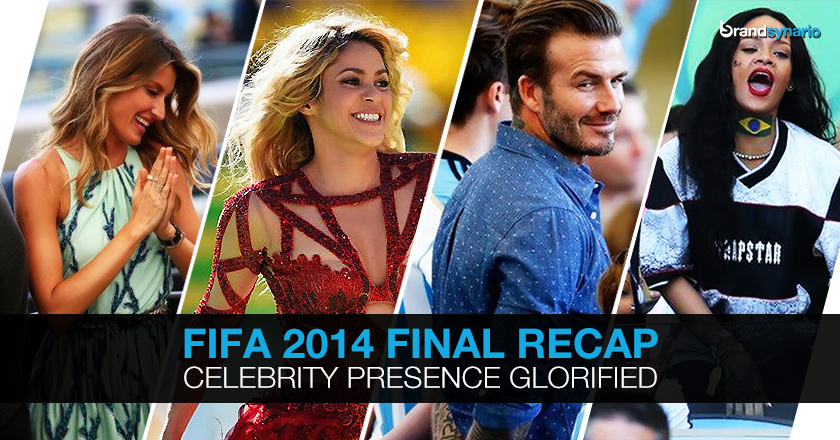 On July 13th, the Maracana Stadium in Rio De Jeneiro was jam-packed to witness the FIFA World Cup Final.
Tens of thousands of people gathered to roar for their favorite side. Germany and Argentina put up a mind-blowing show putting in their hearts and souls to make history.
The thrill of the final match aside, the presence of celebrities and VIPs made this event more charismatic and interesting.
Sportsmen, politicians and celebs from the entertainment industry came to cheer their favorite players. From Shakira who set the stage on fire in the closing ceremony performance to the dazzling model Giselle who carried the Louis Vuitton trophy case, Beckham having a good time with his sons to Kaka and Pele reunion. Not to be missed was Ashton Kutcher's selfie and a glimpse of Amitabh Bachan's, these celebrities exuded their own zeal and zest at the grand finale.
Have a look at the pictures of these celebrities at FIFA final, you may spot your favorite ones here!