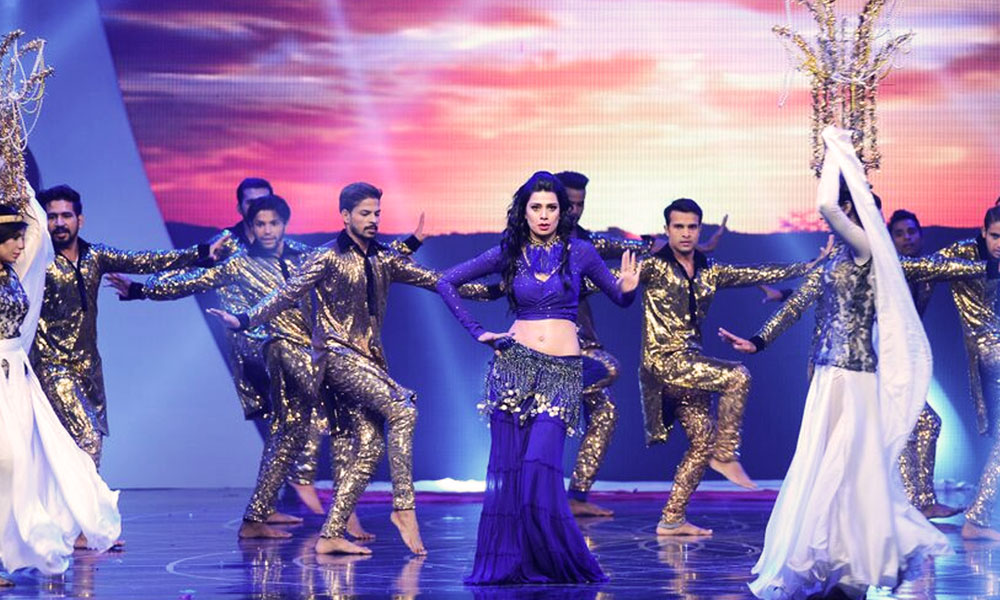 Lux Style Awards 2015 featured hot and sizzling performances as promised. One amongst them was Fia Khan, the shining star of Pakistan fashion industry, set the stage on fire with her stunning belly dance.
She carried a bold Arabian outfit to compliment her performance.
Read More: Ayesha Omar's Tutti Frutti Performance at Lux Style Awards 2015
The aptly choreographed and well-rehearsed performance received immense appreciation from her fellow workers in the media.
[iframe id="http://dailymotionpktube.com/embed.php?vid=24c4cce18″]
Also Read: Urwa Hocane Falls Down Onstage at Lux Style Awards 2015!