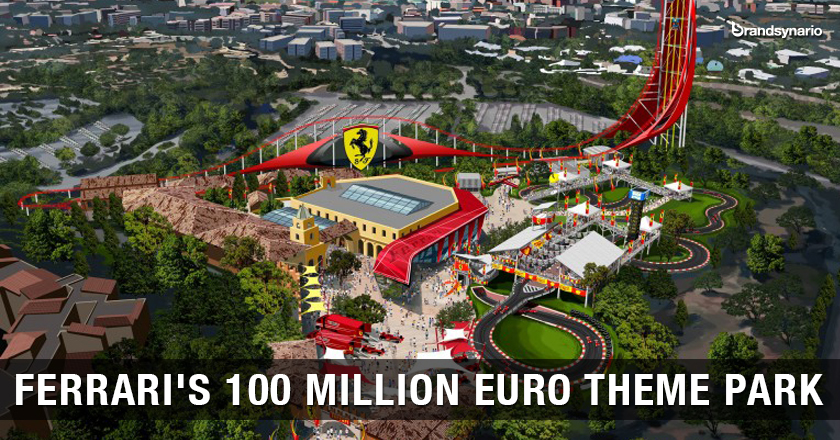 The famous Italian Auto brand Ferrari has made announcement of its new theme park project to be built at PortAventura Resort in Barcelona.
The park is said to hold the fastest vertical accelerator of the entire continent. Being developed at a wide area of 75,000 square meters for a cost of €100 million ($139.5 million) the Ferrari world will hold a collection of entertainment for all.
Not only this, the Ferrari resort will also have a Ferrari themed hotel, with 250 rooms, for the stay and pleasure of its visitors.
CEO Ferrari Andrea Perone, explained the moto of Ferrari's expansion in the following words,
"The brand is our most important asset and we have to enhance its value without diluting it."
PortAventura, the second most visited theme park of Europe, will be holding Ferrari Land inaugration in 2016.
In addition to Ferrari Land, there are a few more places that tops the charts when it comes to famous amusement parks, holding the top two spots are the every person's desire, Disney World and to offer once a life time experience, The WIzarding world of Harry Potter.
Harry Potter's fans are once again in for a treat as they are being greeted with yet another addition to the world of Harry Potter, the Hogwarts Express, allowing the crazy fans to take a real time journey from London to Hogwarts, reliving the most memorable moments of the Harry Potter series.