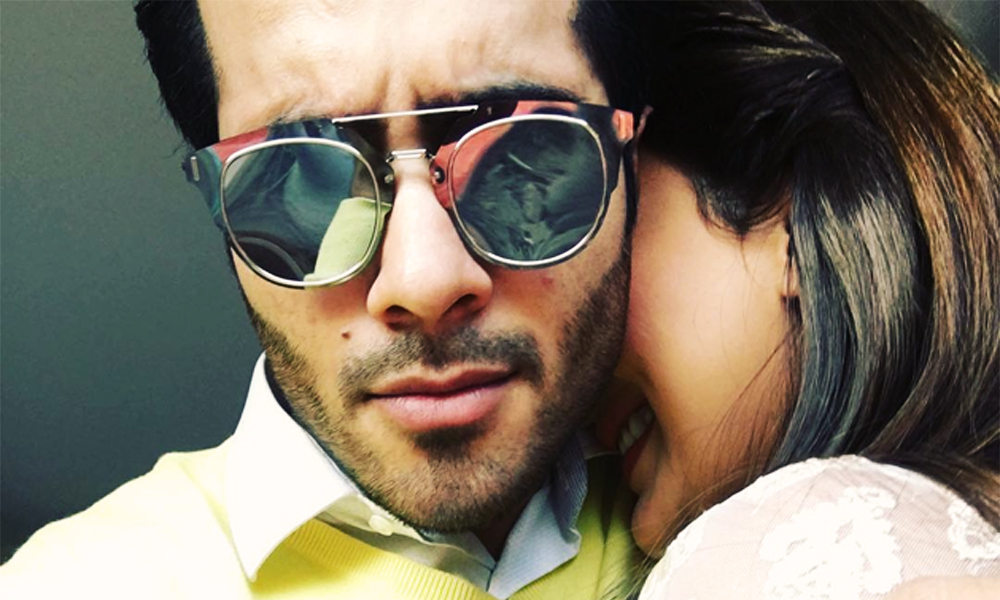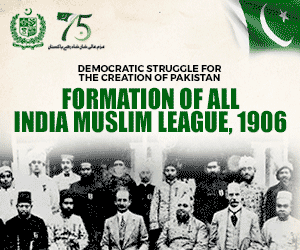 No celebrity has ever escaped the wrath of social media trollers! From Mahira Khan to Mawra Hocane, Sajjal Aly to Urwa Hocane, every star has had their share of social media bullies to deal with. The latest victim of social media fan bullying is the Gul-e-Rana actor, Feroze Khan.
However, Feroze Khan is someone who wouldn't just stand by and watch, he is the one who rolls up his sleeves and dives in.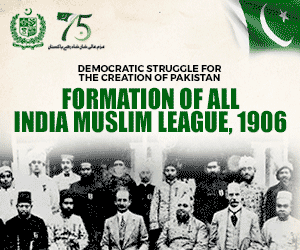 Feroze was victimized by abusive Instagram followers over posting an inappropriate picture with co-actor Aisha Khan on the sets of their upcoming project Aik Pal.
In the picture, the two are seen cozying up to each other and fans were totally outraged!
https://www.instagram.com/p/BN1eGOODubX/
Some laughed while some were worried about his rumored girlfriend, Sajjal.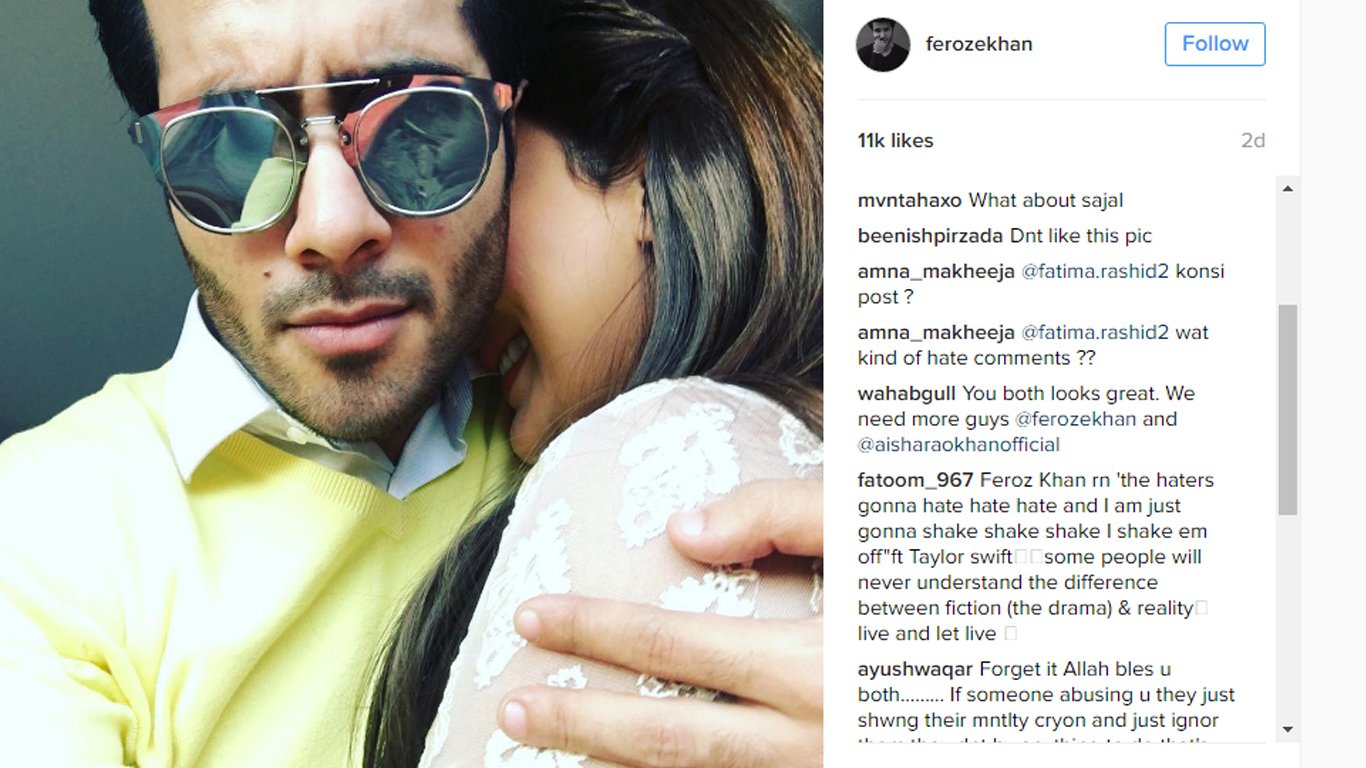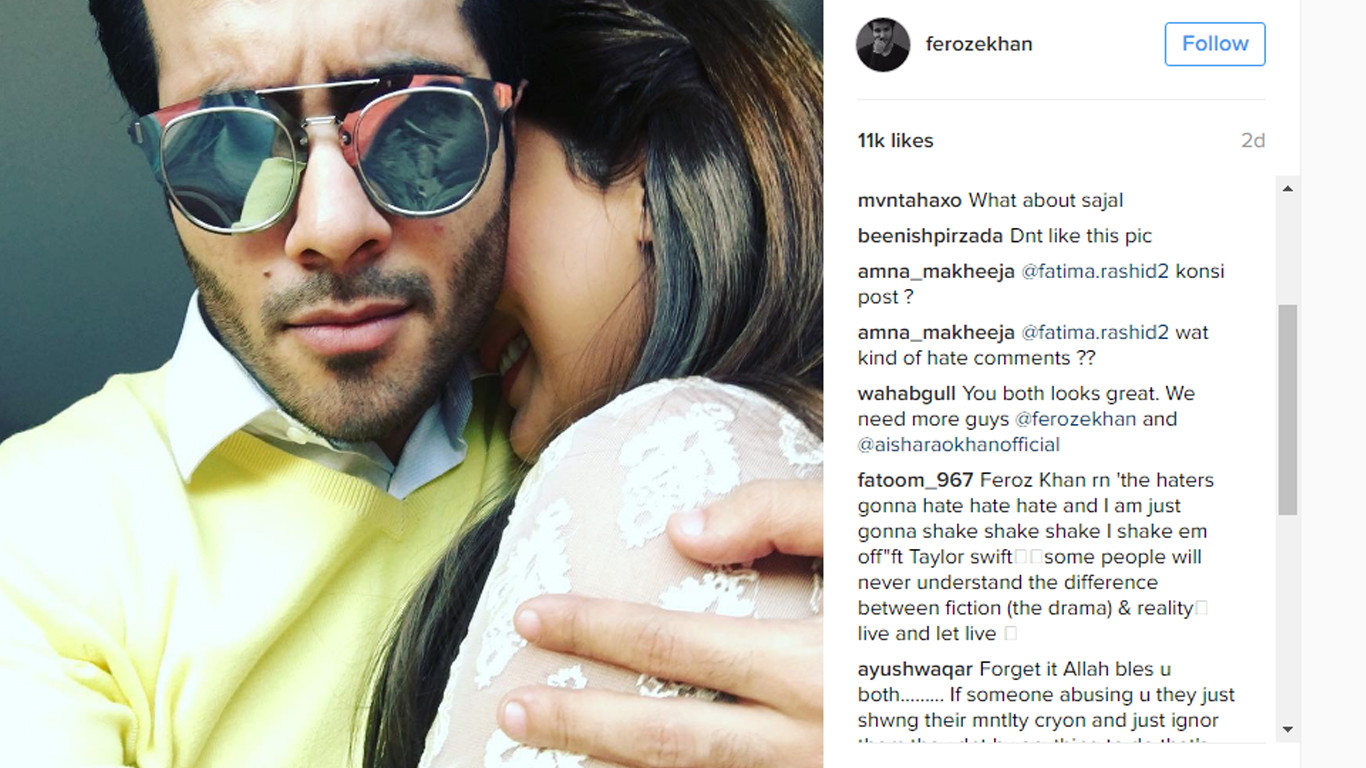 Some even complimented and told them they looked great together. They wanted to see more of them!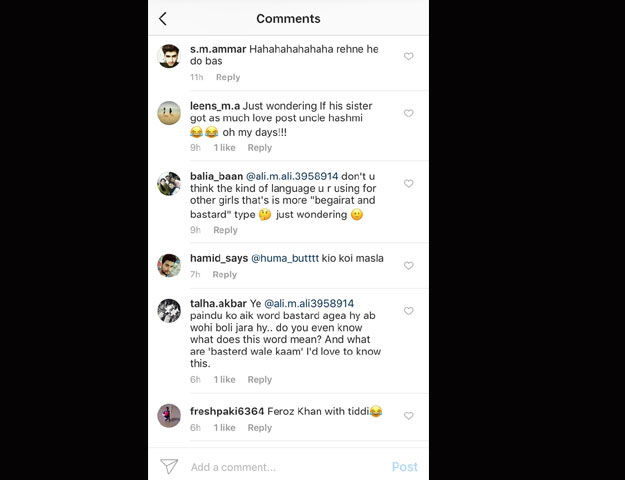 Feroze Khan quickly made a video and posted on his Instagram, addressing the issue and giving the trollers a piece of his mind. However, he then deleted the video instantly- why so, we wonder?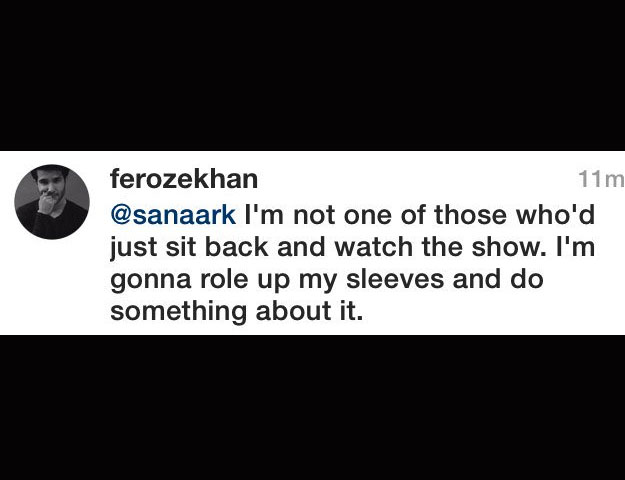 The video read the following caption: "What makes Aisha a wh*re and me a b**tard when we're two actors"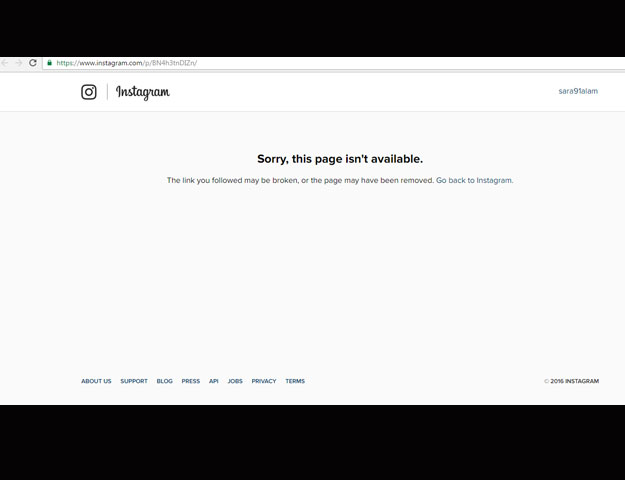 Feroze's fans did run to his rescue and tried to justify how the two are only actors and are shooting a scene! Feroze deleted all the hate comments later on but did mention how he reads and watches everything! Beware, trollers- Feroze is watching you. 
Feroze recently shared another video with Aisha Khan where the three co-stars can be seen singing quite joyfully
https://www.instagram.com/p/BN6z8NODjRI/
Was this really a scene from his shoot, or the two really were cozying up to one another? Share your comments below and stay tuned!