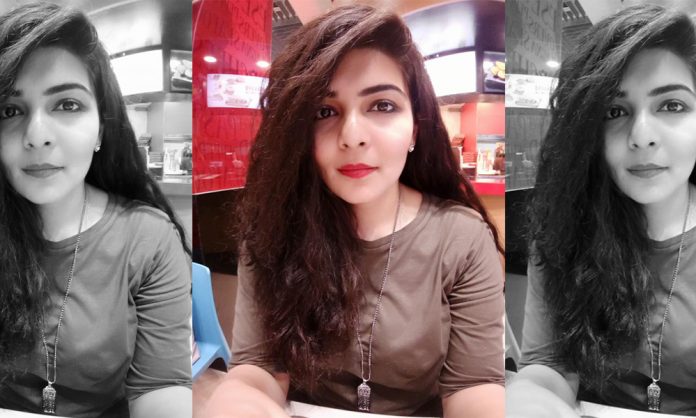 Yet another harassment controversy surfaces on social media involving a female RJ, Tehreem Muneeba employed at Samaa FM.
The host used to broadcast a show 'Lagao With Tehreem' from 5 pm to 8 pm on FM 107.4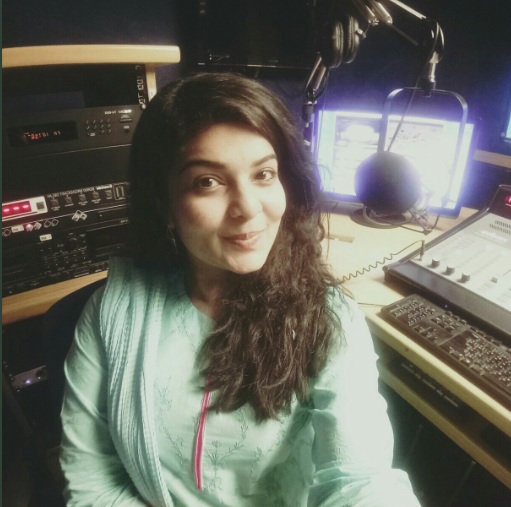 However, she discontinued hosting the show this week and the reason for her absence has finally been revealed. In a week-long Twitter tirade, Tehreem accused the radio channel of ignoring her complains of alleged harassment in the workplace.

On September 3, Tehreem took to Twitter and stated she is no longer airing programs for Samaa because of harassment and discrimination.
I'm not presenting my programs for #SamaaFM because discrimination, harassment, slander and poor management. #SamaaTV #Radio #FM #OnAir #MeToo

— Muneeba (@rjtehreem) September 3, 2018
It doesn't have to be a rural setting to be harassed. In modern-day, organisations such as big media houses like #Samaa itself – one suffers and still feels embarrassed because complaints call for more suffering.#SamaaTV #SamaaFm #Media #Victim

— Muneeba (@rjtehreem) September 3, 2018
A day later, the RJ resigned from Samaa FM claiming that the management did not bring the culprit to book.
I resigned from #SamaaFM yesterday. Couldn't be a part of an organization anymore where women aren't respected and everyone is protecting the culprits. #Incapable #Unethical #unprofessional #discrimination #harassment #disrespectful #topTObottom #Radio #Lagao #TehreemMuneeba

— Muneeba (@rjtehreem) September 4, 2018
She added that it has been two weeks since she filed the complain and no notice has been taken of the matter.
Kitni ajeeb baat haina. They're delaying justice because they're sure it'll be denied.. More than two weeks gone and not even an inquiry is completed. #SamaaFM #Harassment #Collusion #System #Hopeless #Accountability #Discrimination

— Muneeba (@rjtehreem) September 4, 2018
Muneeba claims that CCTV footage from the harassment incident inside the studio has also been deleted by the officials.
The evidence which was the CCTV footage happens to be deleted immediately after the incident. How convenient. I was #harassed in the studio! Sab milgaye. How sad! But wasn't this expected? I mean what is this place, #Utopia? #SamaaFM #WomenWillNeverBeRespected #MeToo

— Muneeba (@rjtehreem) September 4, 2018
Clearly disappointed with Samaa's silence on the matter, Muneeba highlighted that raising voice against harassment is a challenge for women in Pakistan.
If I, being a TV face and having a radio presence had to face this, socho baqi larkiyan kya face karti hongi. Kya woh esay he shikwa karsakti hongi? Awaz utha sakti hongi? Koi unki sunta? Hamare han toh victim he pissta hai jab tak mar na jaye. #harassment #SAMAAFM

— Muneeba (@rjtehreem) September 5, 2018
However, she seems determined on seeking justice on the matter until her harasser gets penalized.
People are asking me what happened? Are you asking me to expose them through Facebook LIVE because you think our judiciary won't help me? Should I give up hope in a system that is supposed to protect me?#SamaaFM #Harassment #Rj #Samaa #FM #Radio

— Muneeba (@rjtehreem) September 5, 2018
Varun Dhawan Sends Love to Mahira Khan After Her Visit to Afghan Refugee Camp
This is a developing story and we are waiting for Samaa's response to the controversy. Stay tuned to Brandsynario for more updates.
Featured Image from Tehreem Muneeba's Facebook Page.