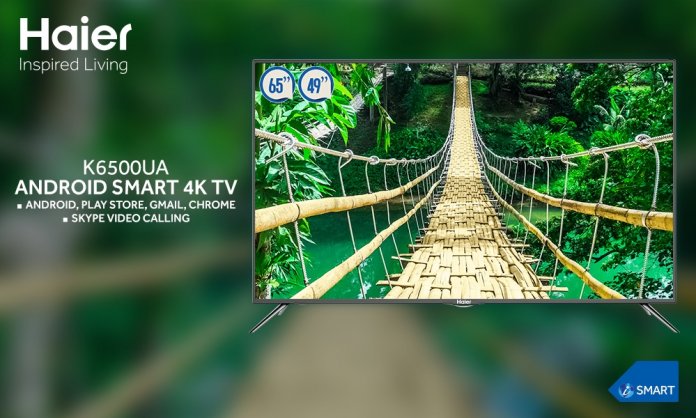 Haier Android Smart TV is indeed a complete entertainment center for people from all walks of life.
The 4K specification allows you to watch your favorite movies in stunning & deeper colors that can easily equate to real life, making the reception absolute eye candy.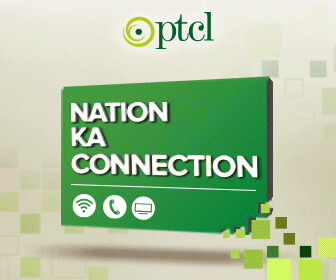 Why Smart TV?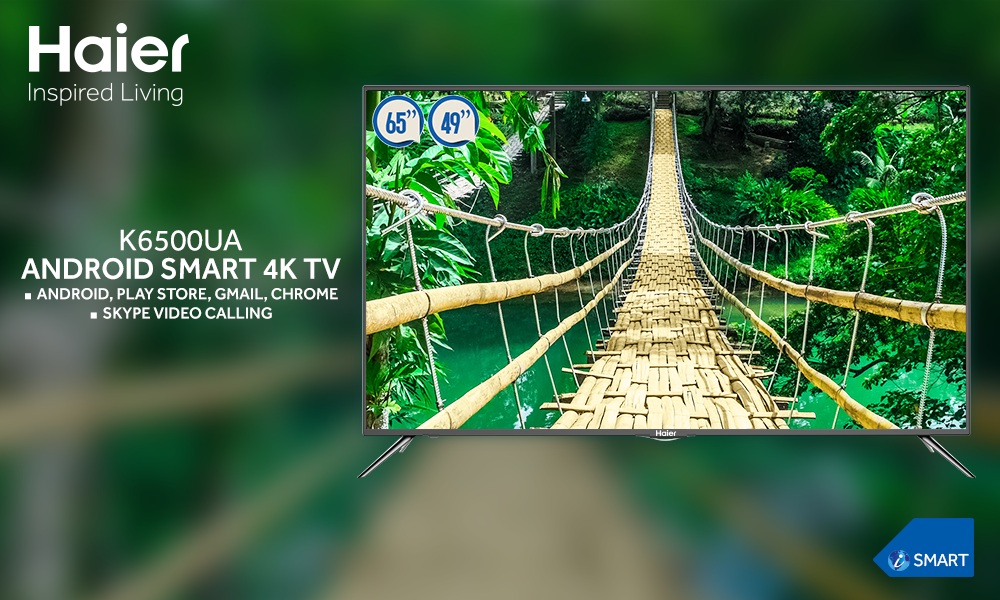 Conventional TVs are becoming redundant faster day by day, being replaced with Smart or 'Connected' TVs. This Android Smart TV keeps you connected to the internet to stream media services and entertainment apps, video-on-demand music stations and other online interactive media and web browsers for gaining a rich experience non-stop.
Top-of-the-line features
Haier's Android Smart 4K TV model K6500UA comes in two large screen sizes, namely 49 & 65 inches with a cinematic experience. More than just a TV, they are large screen entertainment hubs, filled with top of the line technology and digital smart features. Just connect your USB and watch your favorite movies in thrilling & impressive color palette powered by 4K resolution.
The ARM Cortex A53 Dual Core Processor adds a real muscle to the overall performance. Android Smart TV by Haier allows access to Android Play store for your favorite games and apps along with superb Chrome compatibility making browsing incredibly easy and also for a convenient access to Gmail.
Ethernet, Wi-Fi
The built-in Wi-Fi allows you to browse the internet for connecting with the world & for never missing out on any of your favorite shows & programs. The cherry on the top is Skype video calling that is done hassle free with no time lag.
Along with the features aforementioned, there are numerous more worth mentioning specs on-board including:
• Slim Bezel, Elegant Design
• Resolution 3840*2160 @ 60 HZ
• Contrast Ratio 3000:1
• Color Depth 1.07B
• Aspect Ratio 16:9
• USB 4K Video Supported
• Speakers 2x10W
• 1GB RAM, 4GB ROM
• USB 2.0 VGA Input
• Mouse & Keyboard attachable
• Response time 8s
• HDMI, RF Input, Headphone
Overall the Android Smart 4K TV is an all-time convenience with luxury making lives much more entertaining & problem free.