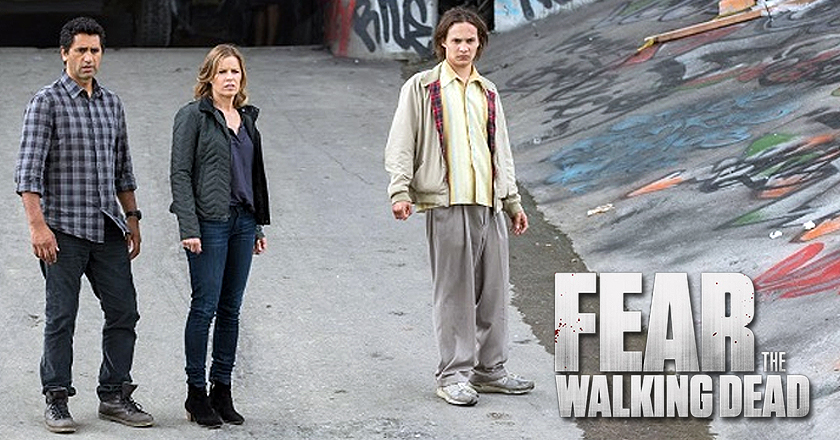 The longtime series 'The Walking Dead' based on a zombie apocalypse has left all of us puzzled with one question;'How did it all begin?'
AMC aims to answer that very question with their forthcoming spinoff series 'Fear the Walking Dead'. The teaser – which debuted during the season finale of the fifth load of episodes – offers a brief – only 16 seconds long – glimpse which basically shows nothing except that a virus is going around.
Fear the Walking Dead isn't exactly a prequel to The Walking Dead series – both shows are quite separate even though they both exist within the same fictional setup. The Fear is set before The Walking Dead.
Read More: Zong Brings 'Fast & Furious 7' To Pakistan
AMC's Fear the Walking Dead will introduce a new group of characters, take place in another area of the country, and focus on a different time frame for the zombie outbreak – its earliest days. The cast includes Cliff Curtis(Missing, Live Free or Die Hard), Kim Dickens (Gone Girl, Sons of Anarchy), Frank Dillane (Harry Potter and the Half-Blood Prince), and Alycia Debnam-Carey (The 100).
Walking Dead vets Robert Kirkman, Gale Anne Hurd, Greg Nicotero and David Alpert are executive producers of the new series. Dave Erickson is an executive producer and showrunner.
Read More: India Rips Off Game of Thrones
Fear the Walking Dead's first season will consist of six one-hour episodes and premiere on AMC late summer 2015. The show's second season will air in 2016.