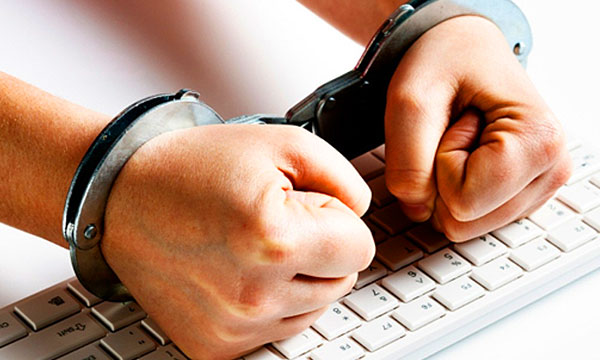 The list of Cyber-crime most wanted has been updated by FBI recently with a $4.3 m offer in rewards for capturing number of most –wanted cyber criminals. FBI particularly is interested in Evgeny Mikhailovich Bogachev – A Russian Hacker.
Also read:  Cyber Crime Bill 2015- What Will Happen If It Becomes a Law
The most wanted Russian hacker, Bogachev has a $3m reward on his head for purportedly masterminding the Gameover Zeus botnet. Another hacker named Nicolae Popescu is a Romanian hacker that is also in the list and has a reward worth $1m whereas other hackers range from $50,000 to $100,000.
Also known by name such as Lucky12345," "Pollingsoon," and "Slavic," it is believed that Bogachev is the ultimate mastermind behind the infamous Gameover Zeus, that hit Windows computers and steals passwords pertaining to online banking logins as well as numbers of bank accounts.
Read also: Pakistani Hackers Hacked Indian Institute Website
The botnet that spread like a major virus has approximately infected more than a million computers and is also behind the theft of over $100m.Usually, small businesses were targeted. Ranking top in the list, Bogachev is facing ten charges including conspiracy, money laundering, and aggravated identity theft. He is also considered as the leader of the cyber-crime 'gangs' in Russia and Ukraine.
FBI stated, "While Bogachev knowingly acted in a role as an administrator, others involved in the scheme conspired to distribute spam and phishing emails, which contained links to compromised websites."
According to authorities, Bogachev is still in Russia who was first charged in 2012. FBI is still in the process of investigations since 2009.  According to FBI, "Bogachev was last known to reside in Anapa, Russia."
"He is known to enjoy boating and may travel to locations along the Black Sea in his boat. He also owns property in Krasnodar, Russia."
Wanted for using the harmful Zeus Software, "Jabberzeus Subjects," a group of hackers in Russia and Ukraine is also in the list.
After Bogachev, the second on the list is Romanian hacker Nicolae Popescu. He is facing charges such as passport fraud and trafficking in counterfeit services. With a reward of $1m, Popescu is on the list since 2012. With operations in Romania and Europe, Popescu was involved in a "sophisticated Internet Fraud scheme". FBI is still not able to identify his exact location, but it believes he is somewhere in Europe.
Another Russian Citizen, Alexsey Belan, who is charged for hacking into three US major US-based e-commerce companies in Nevada and California, has a reward of $100,000. FBI believes that Belan has stolen and attempted to sell million of users' data. FBI believes that he could be in Russia, Greece, and Latvia. His last location was tracked which was in Athens, Greece.
While these are some of the most-wanted cybercriminals that have hefty rewards, the rest criminals that are charged for various intrusions and fraud attempts have fewer rewards.