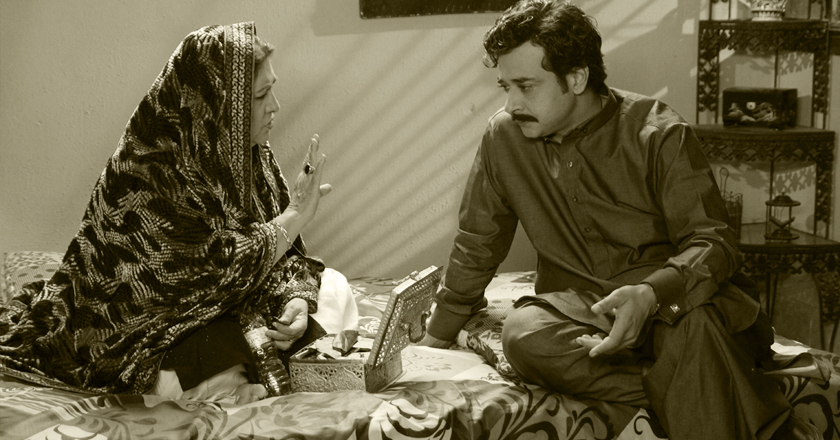 Faysal Quraishi who became the heart throb of the nation when he branded himself as the tough-character, Bashar Momin will now be seen in his upcoming serial, Aashiq Hussain. 
The serial directed by Anjum Shehzad and produced by Big Bang Entertainment, will be aired on ARY Digital from26th February, 2015.  The show is written by Sana Fahad who is also the writer of the famous show Koi Nahi Apna.
The show will be starring Saima, Zhaley Sarhadi, Neelam Munir, Maha (known for Doosri Biwi), Saleem Mairaj, Saboor, Momal Khalid, Salahuddin Tunio and Faysal's mother,  Afshan Qureshi.
Aashiq Hussain played by Faysal Quraishi is a man hailing from lower-middle class who has two wives. Aashiq has six children from his first wife who is completely unaware about his second marriage. The story line will develop along the consequences of Aashiq's second marriage and his decisions on him and those related to him.
Faysal Quraishi claims Aashiq Hussain to be a character different from the previous roles that he has played as he said:
"Aashiq Hussain is nothing like what the audience is used to seeing me as. He is a very funny yet complicated character but he is not negative. He merely doesn't realize how badly his actions are affecting his loved ones. I think my fans will enjoy watching this serial and I cannot wait to hear their feedback. If you look at my previous work too, my characters can never be stereotyped and that is something I take pride in because I have worked very hard to not become type-casted".
The star has been adding feathers to his cap since the young age of 6. Let's hope he steals as many as hearts he did as Bashar Momin and adds another feather to his cap.