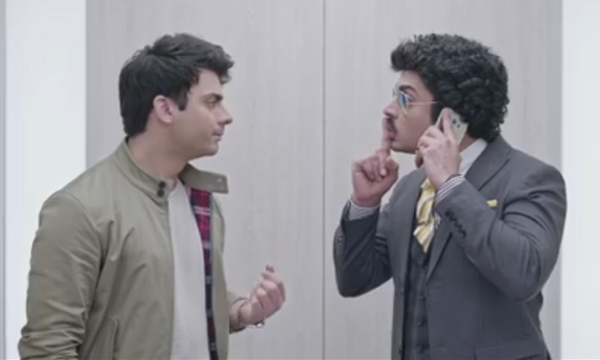 Fawad Khan never fails to charm us! Whether he is dressed as a debonair Indian prince or the whacky curly-haired guy "Oonchi"; he can truly make his fans fall in love with him every time. His latest ad for Oye Hoye chips will have you in fits of laughter and adore the superstar even more!
If you have been following the previous adverts of the brand featuring Fawad Khan, you will know how he plays the double role of the crazy character Oonchi. Of course, the versatile Khan plays the role of the oddity with the nasal voice at its best!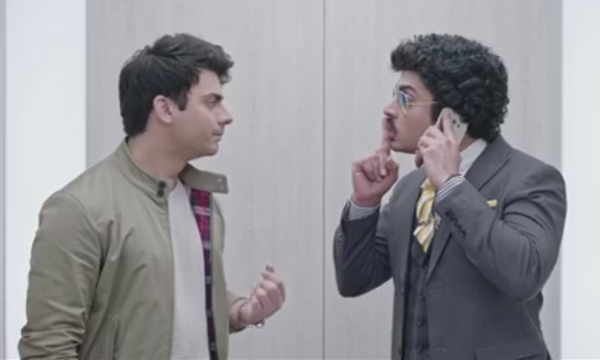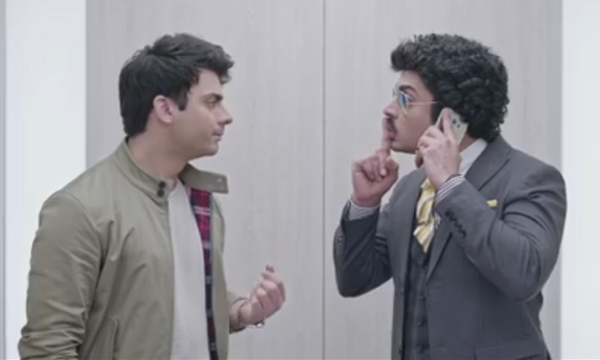 Unlike so many of our stars' devotees, apparently Oye Hoye's annoying avatar hates Fawad Khan . This time, they both had a funny encounter in an elevator and we bet you won't be able to resist laughing while watching it.
Check the hilarious advert for yourself here.
[youtube id="o2V44EE1tCM"]
While Oonchi in all his jealousy tries to hush away Fawad Khan, he doesn't realize that the superstar is only trying to save him from being embarrassed. If only the silly pant-less guy would have listened to our Humsafar hero!
What do you think about the advert? Share with us in the comments below.