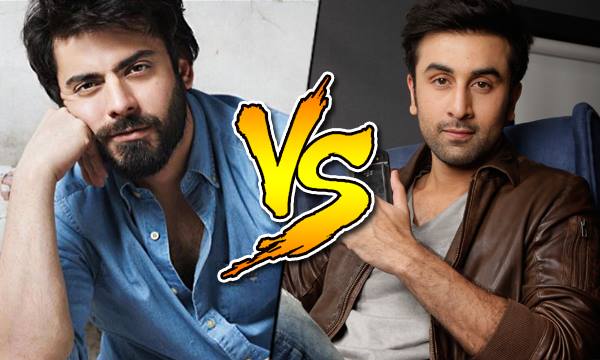 India might be undergoing an aggressive movement to drive Pakistani celebrities out of the country, but it seems our nation's superstar Fawad Khan will always have a special place in the hearts of people across the border! The popular director and producer Karan Johar would even prefer Khan over Bollywood's own heartthrob, Ranbir Kapoor!
During a podcast session#NoFilterWithNeha with the sultry Neha Dhupia, KJo clearly didn't shy away for speaking about his fondness towards Fawad! When asked who would he choose between Khan and Kapoor, Johar with no hesitation picked Pakistan's Mc Dreamy.
This is what Karan Johar said loud and clear:
"I am going to go with Fawad because he's the new novelty and Ranbir knows I am going to go with Fawad."
Of course, KJo would like the Humsafar hunk more! What is not to love in FK. He is super talented and hotter than hell! We bet India will miss him now that they have put a ban on him.
While both Fawad Khan and Ranbir Kapoor will be seen in the upcoming movie Ae Dil Hai Mushkil., chances are that it will not make it to cinemas across Pakistan-owing to the rising tensions between both the lands. Meanwhile, the movie is also under fire in India as it features the Pakistani Khan.
Bu one thing is as clear as water! The presence of Fawad Khan in the team of ADHM is alone the reason for many to watch the movie. Sure, it has a stellar cast of Aishwarya, Anushka, and Ranbir , but it is the Pakistani actor that has added the real punch.
Can't wait to see his magic in Ae Dil Hai Mushkil! We bet he will steal the limelight in the movie.
10 Times Fawad Khan Proved that India Will Regret Banning the Hottest Khan in Bollywood!