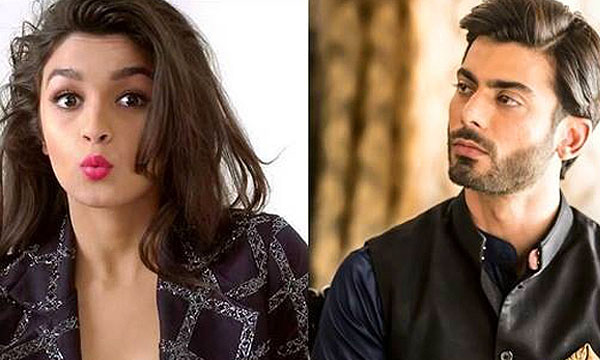 Fawad Khan, the 'Khoobsurat' actor, will be starring in Karan Johar's 'Kapoor and Sons' and according to the latest news, he will be playing the role of a gay brother. Shocked? So are we!
Yes, you heard it right. Fawad Khan is all set to do a different and daring role for this new film. Back in March, when the news about the film's story was revealed, it focused on the story of two brothers, one of whom was supposed to come out of the closet, at that time we hardly had any idea that the Pakistan's hottie would be that brother.
Read More: Fawad Khan to Sing For Bollywood Movie 'Kapoor And Sons'
A source close to the development of the story confirmed the news and also said that Khan's latest character will see him in a never seen before avatar.
"Fawad will play a gay in Kapoor & Sons. And yes, the character will be daringly different from anything we have seen the actor do on screen till date."
Read Also: Fawad Khan and Siddharth Malhotra Play Cricket on the Sets of 'Kapoor and Sons'
Nobody is sure how the social and religious circles in Pakistan would react regarding this latest development but we are sure that this role would give the newbie actor an upper hand and a chance to prove his versatility in such a competitive industry like Bollywood. This might be a step forward for our local industry as well and our local directors might not shy away from addressing this very crucial issue through local films in the future.
The film is all set to be released on March 8th, 2016. Fawad would be starring alongside Alia Bhatt and Siddharth Malhotra in this film.
All of us are waiting anxiously for this film. Meanwhile, we are not so sure how the Pakistani girls would react to this news. Are you ready to see some bromance, girls?