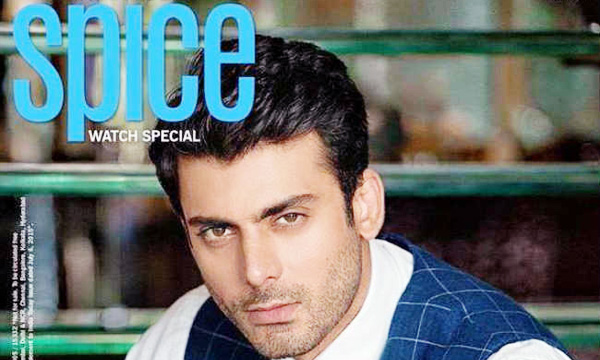 Looks like the latest B-Town most talked celebrity has spiced up the cover of the leading Indian Magazine, India Today 'Spice'. The Khubsoorat actor has graced a lot of magazine's cover since his debut in the Disney Film.
Fawad is believed to have all the much-required characteristics to make it to a leading magazine's cover with his smoky eyes, 'boy next door' personality and 'spicy' looks.
Fawad is once again seen in his oh-so-passionate look with that killer attitude to die for. His intense eyes do the talking once again as he appears every inch of the style icon in the white shirt and royal blue waistcoat. And sporting a slight subtle, Fawad Khan gets the ladies weak in their knees. The magazine's exclusive feature on the hottest Pakistani import is titled – Time of My Life.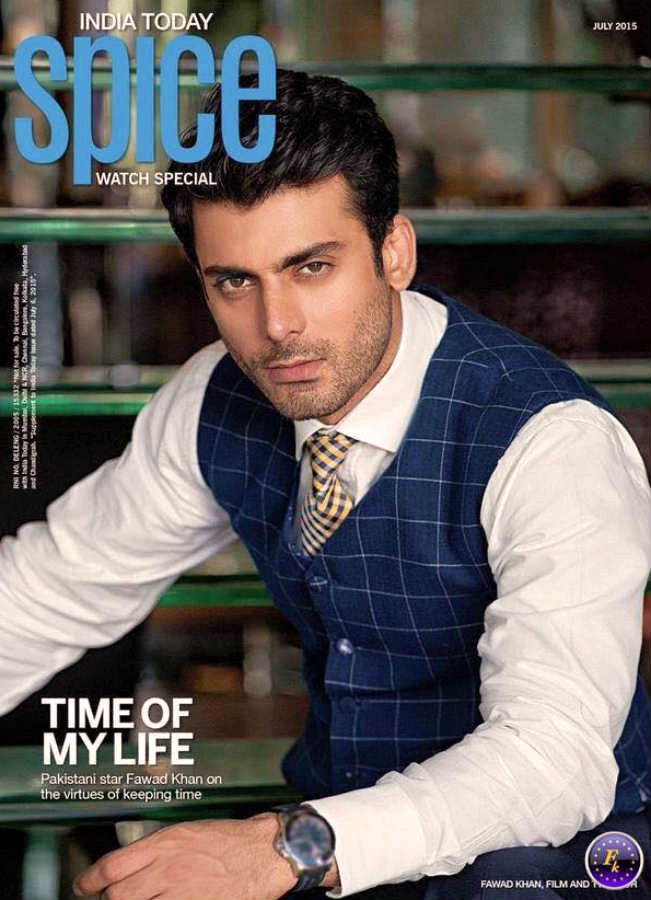 Read Also: Fawad Khan: The Face for Pepsi's New OOH Campaign
Fawad Khan, who stole the hearts of not just the girls in Pakistan but also of the girls in India, made his first Indian debut in the Disney movie 'Khubsoorat' with the 'happy go lucky' Sonam Kapoor. The prince look Fawad carried in that movie made us all weak in the knees. However, according to the recent news, Fawad has said NO to an upcoming film, Battle for Bittora, with Sonam Kapoor as well in order to avoid intimate scenes.
Read More: Fawad Khan Replaced by Farhan Akhtar In Battle For Bittora?
Fawad Khan has been busy in Coonoor, for the shoot of an upcoming Karan Johar's film, Kapoor & Sons. The co-actors include Sidharth Malhotra, Alia Bhatt, and Rishi Kapoor.
Read More: Fawad Khan to Sing For Bollywood Movie Kapoor & Sons!
Fawad Khan has graced the cover of many other magazines as well like Filmfare, Hello! Sunday Times Magazine and more.
Read More: Fawad Khan Graces The Cover of HELLO Magazine India
What do you think of Fawad's look in the cover of India Today 'Spice.' Let us know!