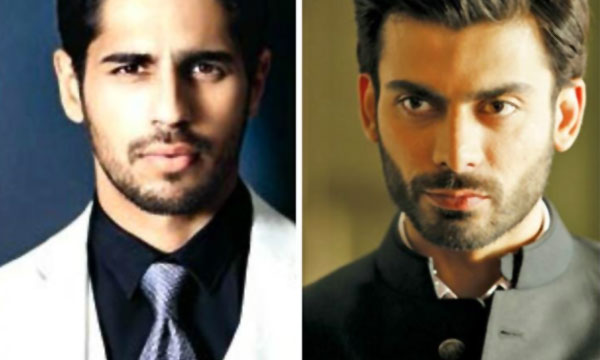 Fawad Khan and Siddharth Malhotra have been playing cricket matches on sets of their upcoming film "Kapoor and Sons".
Both have found an unusual way of amusing themselves during shoots and often indulge in Pakistan vs India cricket matches.
Read more: Fawad Khan and Mahira Unite for Lux Style Awards- Watch Video
Fawad and Siddharth will be appearing as brothers in upcoming Shakun Batra's "Kapoor and Sons". The two have made quite a name is Bollywood and are adored in both the countries. Fawad and Siddharth also share a platonic friendly relationship.
Siddharth has said regarding his companionship with Fawad, "I had a great working relationship with Fawad. We got along really well after a couple of days."
"We have the same interest in food, in movies. We exchanged notes on our cultures, we used to talk about Lahore and Delhi. When we played cricket on sets, we called it India vs Pakistan match. It was exciting," he added.
Alia Bhatt and Rishi Kapoor will also be seen in leading roles in the upcoming Indian movie. The film is a blend of drama and comedy and it is expected to make a public appearance on 18th March next year.
Read more: Watch Bollywood Celebs in Slow-Motion Instagram Videos
"Kapoor and Sons is a very endearing comedy+drama. It is a dramedy. It will be a unique, special story to tell. I am quite excited for its release on March 18, 2016. I got to work with Rishi Kapoor again after Student. He is playing our grandfather. The warmth and bonding that the whole crew has reflected on-screen. This is the first ensemble for me and the best outdoor shoot I ever had," told Siddharth.