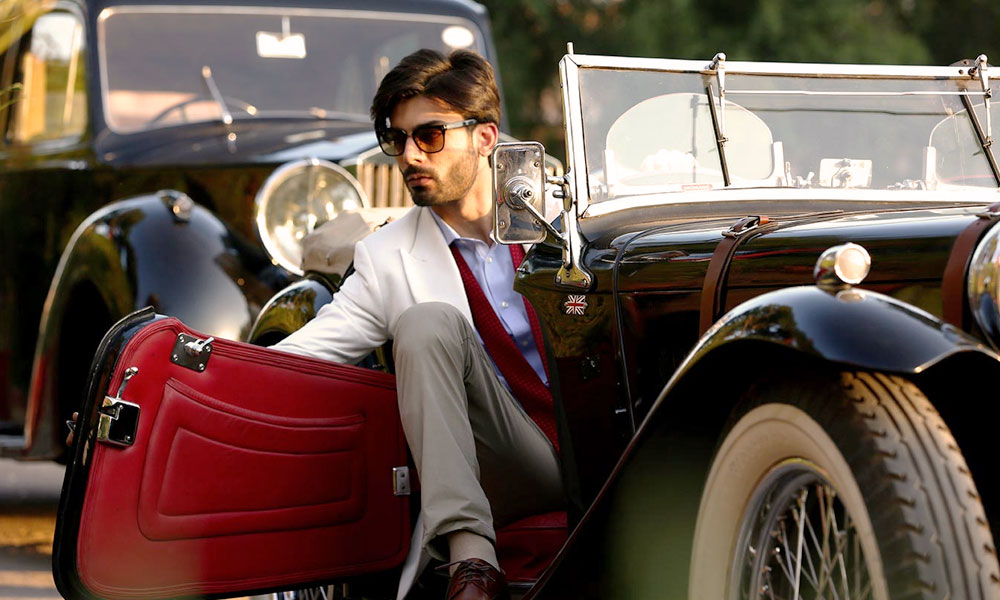 Pakistani actor Fawad Khan was the Guest of Honor at Shaukat Khanum Memorial Cancer Hospital's Tree Planting Fund Raiser. Khan, who was there with his son, spoke about Shah Rukh Khan and invited the King of Bollywood to visit his hometown of Peshawar. Fawad Khan also said that he was 'good friends' with SRK and would give this message to the King Khan when they met.
View the pictures from the Tree Planting Fund Raiser below:
Shah Rukh Khan's father Taj Mohammad Khan lived in Peshawar and SRK has previously been there to tour the area. He also wants his children to see the place.
Fawad Khan also said that, being a Pathan himself, he wished he could speak Pushto (the language of Pathans). Apparently, this is the first  time he has even been to Peshawar. "Peshawar is a peaceful place and people should visit the city."