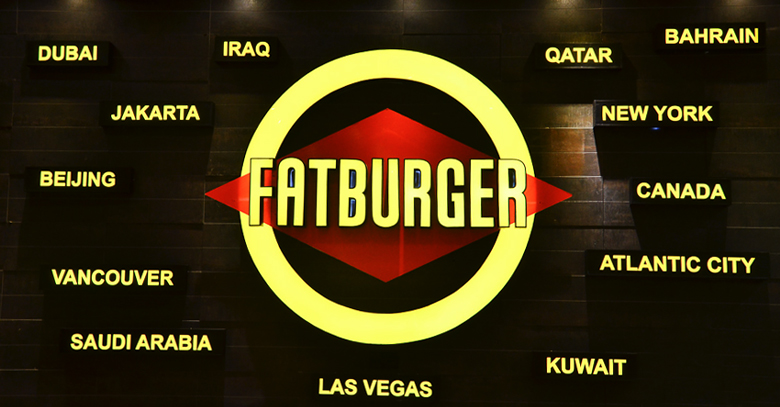 Pakistan, a land of food enthusiasts, is now expanding to include not just local but also many renowned international brands including Fatburger, Johnny Rockets and TGIF.
Addressing the need to offer something new to this food loving nation, Fatburger has recently come out with a specially customized offering, named 'Buffalo's Chicken'.  This tantalizing crispy fried chicken is served only at Fatburger along with three different sauces i.e. Sweet Bourbon BBQ, Carolina Fire BBQ and Buffalo's signature sauce.
This mouth-watering signature offering is available across all  Fatburger outlets in Karachi, Lahore and Islamabad with a price tag of PKR 300.
The offer gets even better as this new option is currently being promoted with a deal including 1 grilled chicken sandwich, 2 pieces of Buffalo's chicken and also accompanied with 2 chilled drinks, this promotional comes with a price tag of PKR 700, while on the other hand one can easily order a bucket filled with 9 pieces of Buffalo's Chicken for PKR 1,300.
Speaking about the unique selling point of Buffalo's Chicken, CEO Fatburger [BIL Foods Pvt. Ltd.] Mr. Amer Kamal stated,
"The USP is that Buffalo's Chicken is a product of international brand Buffalo's which specializes in chicken globally. We have used a special technique which ensures the spices and herbs are marinated thoroughly to ensure flavor in every bite. Then of course like all other products that fall under Fatburger/Buffalo's, the chicken used is of the highest quality available and prepared fresh every time an order is placed, unlike other joints where food is processed and ready to serve".
With so many brands to choose from, Fatburger is one of the few fast food brands that can be trusted for quality and as well as taste.
Have something to add to this story? Comment below or contact us here.