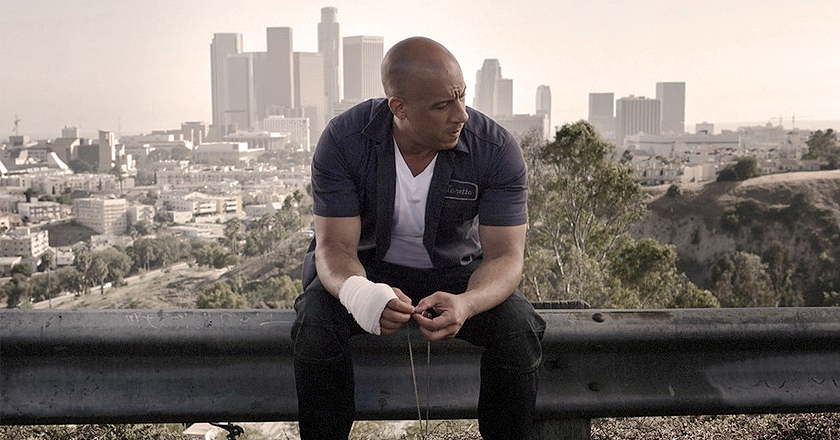 While the $1.5 billion grossing movie Furious 7 is still playing in the some cinemas worldwide, its eighth installment 'Fast and Furious 8' is already slated to hit the global silver screen on April 14, 2017.
Actor and producer Vin Diesel is busy prepping up for the latest movie in the franchise. He has released an unofficial poster of the movie on his Instagram account.
The multi-million dollar movie's location for intense, power-packed car action will be New York aka The Big Apple while Kurt Russel will return to reprise his role of 'Mr. Nobody' in the sequel.
"I always think of these films multiple pictures in advance," he said. "Kurt Russell came in for this movie, but we really hired him for a story that follows this that takes place in New York."
The brother of the late Paul Walker, Cody Walker will also be returning to fill in the role of Brain O' Conner. Previously, Cody featured in Fast and Furious 7 as a double to his dead brother to film the remaining scenes in Paul Walker's place.
Meanwhile, Dwayne 'The Rock' Johnson has also confirmed that he will be included in the cast of the Furious 8. "It can't go on without Hobbs," said Johnson in a news conference.
Recently, Jason Statham has also declared thumbs up to his appearance as Deckard Shaw in the upcoming movie.
Rumor has it that Eva Mendez who previously starred in '2 Fast 2 Furious' will be making a comeback as US customs agent Monica Fuentes.
Achieving the benchmark of the fourth highest grossing movie in the history, the seventh edition of Fast and Furious was the last in the franchise to include the legendary Paul Walker before his demise in a tragic car accident.
Without Paul Walker, will the eighth series of Fast and Furious turn out to be lucky for the franchise? Share with us in the comments below.