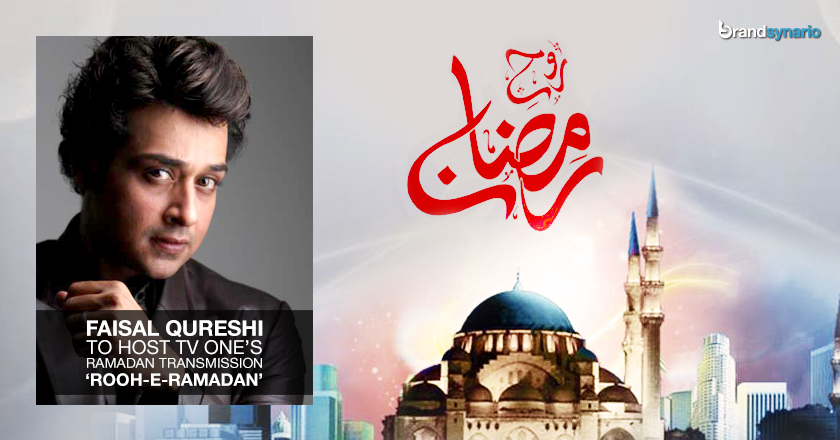 Ramadan 2014 isn't going to be just about Islamic scholars and TV anchors fighting the TRP war; this year we have new contenders – our famous TV actors.  
After Ahsan Khan, it's none other than Fasial Qureshi – our very own SRK of TV industry (no offence to Sahir Lodhi) who will be seen morning, noon and night from TV One.
Keeping with the commercial spirit of Ramadan, TV One's special transmission "Rooh-e-Ramadan" will have Faisal Qureshi and expert Shabbir Abu Talib accompanied by religious scholars, Qaris and Naatkhwans who will come together to complete TV One's Ramadan show.
From spiritually thought provoking sessions to prize winning competition – Rooh-e-Ramadan will have ever genre combined in a non-stop live show.
From entertainment to religion, prize distribution and cooking – you name it and they will do it, for the ratings ofcourse.
Timings for the Special Sehri transmission are from 2 AM to 6 AM while Iftar transmission will be a non-stop 7 hour transmission from 2 PM to 9 PM.
Geo's absence from Ramadan has left the TRP throne empty;  Let's see which channel will play the game right and be the next  'Entertainer of the Year'