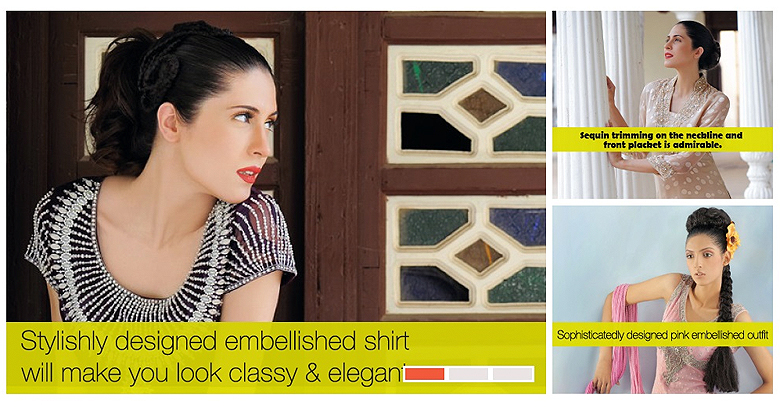 Fashion Central Pakistan has launched its official e-store for the shopaholics who prefer shopping from the comforts of their home along with the luxury of toggling through some of the best designers' apparels, all in one place.
Fashion Central Store stands tall on a whopping 3300 sq. feet of its existence, as a multi-brand store, at the Fortune Mall, on Main M M Alam Road, Lahore.
The store offers Pakistanis to appease their passionate online shopping want with one stop shop. Fashion Central Multi-brand Store and its e-portal provide all leading Pakistani designers, brands and accessories all under a single spot.
Fashion Central's (FC) inception dates back to 2007, as an online fashion Magazine of Pakistan providing coverage to some of the best fashion events in the country. Originally it was named Fashion Central to establish the notion that it's a central portal about all fashion related affairs.
Fashion Central Magazine went on to win PASHA ICT Award in 2010. Its eight organized categories of fashion Pakistan, beauty & style, people & parties, living & lifestyle, international fashion, men's corner, shopping and blog, fashion lovers learn about pure Pakistani fashion traditions and enriched lifestyle.
FC's Multi Brand Store portal is the new one stop shop for shopaholics where they can find all big brands, designer collections, products and accessories where ever they are across the globe, 24 hours a day and 7 days a week.
In a recent, press release Shoaeb Shams, CEO of the Fashion Central Group says,
"Fashion Central aspires to create a platform where patrons are provided a fully immersive shopping experience, from keeping fashion enthusiasts abreast of the latest designers and trends in the fashion industry through the brand's popular online fashion portal www.fashioncentral.pk, to providing patrons the option to buy outfits from those same designers conveniently through their online e-store, the brand aims to provide a one-stop-shop for all diverse fashion needs."
He further added, "We guarantee that all the products available online are manufactured and sourced directly from their respective designers and our quality assurance department scrutinizes each and every product before it is shipped. The e-store delivers to patrons in Pakistan and worldwide and also provides free shipping on orders delivered within Pakistan. The e-store also accommodates several easy payment methods such as Cash on Delivery and Telenor Easy Paisa."