Pakistani actress and model Faryal Mehmood had entered the Pakistani showbiz industry in 2018 and made a lot of name in a short time. She started off her acting debut in theatre and later moved onto television which was well-received by the public. Her drama "Baba Jani" which was broadcasted on Geo Tv gained a lot of success for her role as "Mehwish" which gained her a lot of popularity.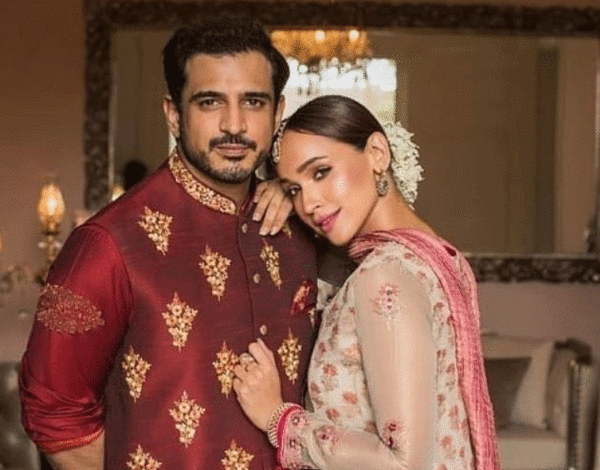 Faryal Mehmood has been featured on The News International, Gulf News and other newspapers and magazines for her noticeable work in the drama industry.Born in New York City in the United States Of America, Faryal Mehmood is the daughter of Pakistani singer Rohani Bano.
What Is The Outrage Against Faryal Mehmood?
Now recently, the actor took it to Instagram and posted her picture from afar wearing beachwear which prompted a lot of criticism from her followers. Many bashed her for her clothes which caused the actress to restrict the comments on her posts.
We have shared some of the noticeable screenshots of the criticism below;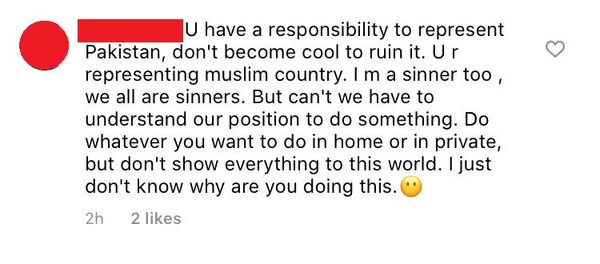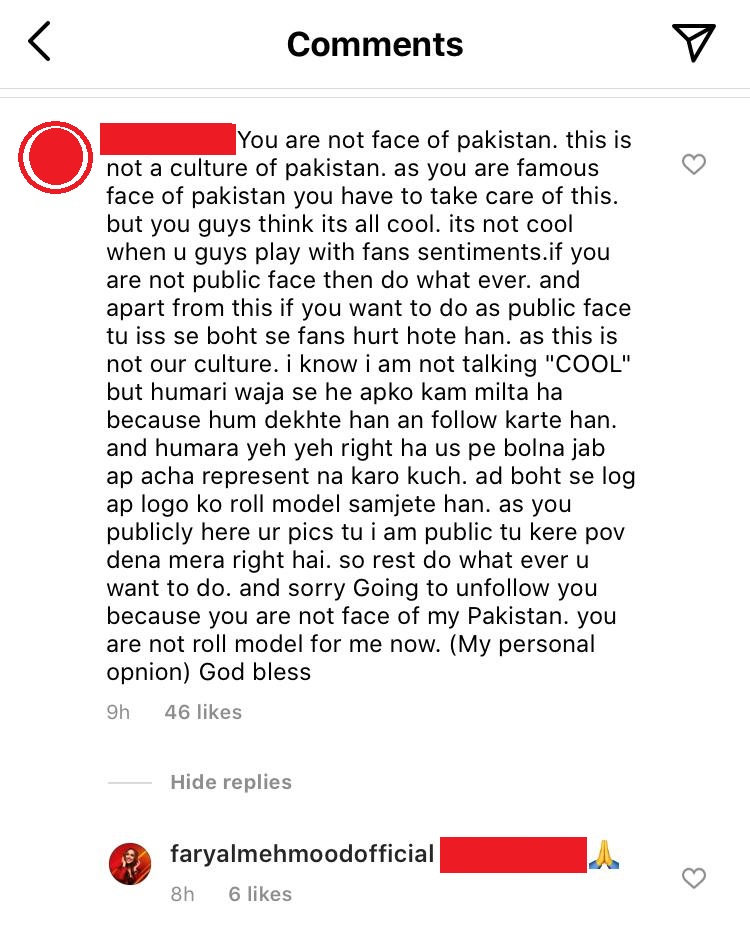 This is not the first time a celebrity has been criticised like this by her followers
Celebrities often face criticism for their pictures and lifestyle which they broadcast on their social media. There have been uncountable instances where a celebrity was criticised for their life choices by their followers.
Faryal Mehmood's personal life:
The model and actress's personal life is no secret. She got married to Daniyal Raheel last year and there is already news of her separation from her spouse. However, Faryal, later, refuted all such rumors and told her fans she's happily married.
She also revealed to Samina Pirzada that she was a victim of sexual harassment and was molested by her step-father earlier in her life.
"I was eight years old when my step father started harassing me till 11-year of her age," Faryal reveals in the interview.
Does the criticism ever really work?
No. There has not been a single event where a noticeable showbiz personality left or changed their lifestyle because their commentators bashed him or her for it. Many celebrities have posted numerous revealing pictures in the past that has gotten worst reactions than Faryal but as followers, we really need to ask, if this is the best use of our productivity?
If you really are concerned about the lifestyle of your favourite showbiz icon, do you expect them to magically start following it just because you publicly humiliated them under the comments?
How are you contributing to yourself and your after-life by publicly shaming someone and affecting their well-being?
Let us know your thoughts under the comments below.
Follow Brandsynario for more news & updates.