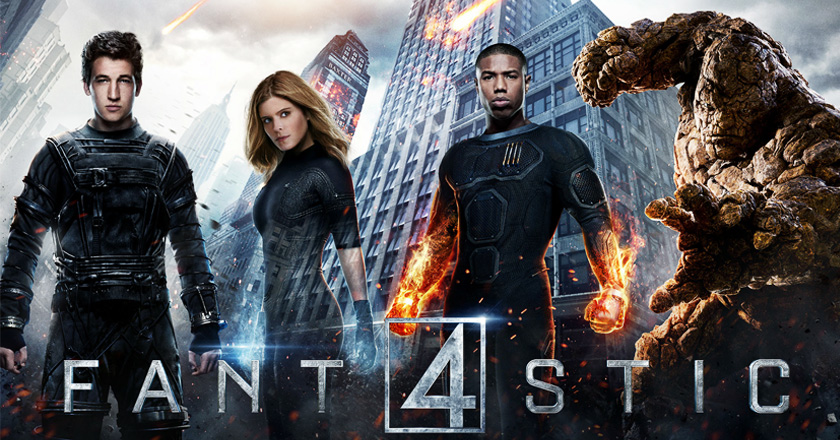 The Fantastic Four reboot is one of the most anticipated movies of the year and Fox has revealed two new promotional images for the movie.
The images depict the team of four looking serious and ready for a fight. More importantly, the pair of pictures provides a better look at The Thing, who, encased in a rocky exterior, towers over his fellow teammates.
See just how massive he looks in the poster below.
And here's the second piece of artwork, set against the backdrop of a decimated city.
Previously the studio unveiled a new banner and some character posters for the movie. Take a look at the banner with the entire team — featuring Miles Teller as Reed Richards, Kate Mara as Sue Storm, Michael B. Jordan as Johnny Storm and Jamie Bell as Ben Grimm (or, y'know, The Thing) — along with some individuals character posters, below!
The Fantastic Four reboot shows off superpowers, dark and gritty origin story and the best of all, the new Doctor Doom.
Here's the official synopsis via Fox:
"FANTASTIC FOUR, a contemporary re-imagining of Marvel's original and longest-running superhero team, centers on four young outsiders who teleport to an alternate and dangerous universe, which alters their physical form in shocking ways. Their lives irrevocably upended, the team must learn to harness their daunting new abilities and work together to save Earth from a former friend turned enemy".
The movie is all set to release on August 7th, 2015 and the wait is killing the fans all over the world.