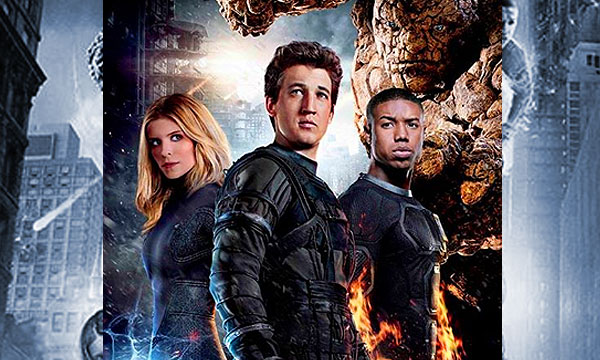 Marvel's Fantastic Four bombed at the US box office this weekend with gross earnings totaling to a measly USD 26.2 million. Proving to be a definitely cursed superhero quartet for Marvel, the latest Fantastic Four movie has yet again failed to generate decent earnings at the box office.
Watch: Fantastic Four Movie 2015 3rd Trailer
Previously, having failed to make a name in 2005 and 2007, Marvel, in collaboration with 20th Century Fox, decided to reboot the franchise once again. This time around, the Fantastic Four failure is definitely a big blow to the Marvel Studios as the movie continues to receive harsh audience and critics review both.
Read more: Fantastic Four Reboot 2015: New Posters Revealed
The movie was expected to make US $40 million by the analysts, even with the bad reviews already doing rounds; however, the movie bombed below expectations and earned a meager sum of USD 26.2 million.
FANTASTIC FOUR opened with an estimated $26.2M this weekend. #FantasticFour

— BoxOffice (@BoxOffice) August 9, 2015
Even if the latest installment of Fantastic Four earns sizeable income at the international box office, it seems quite unlikely to recover the whopping USD 120 million cost of making the movie. And, this does not include the millions spent on marketing.
Watch: Fantastic Four 2015 Second Trailer
Played at around 4000 screens, the newest version of Fantastic Four has performed much worse than its previous variants, which earned over double what the latest reboot brought in.
Read more: Marvel's New Spider-Man is Tom Holland
If nothing else, the epic failure of the franchise will probably take some heat off yet another consecutively failing superhero, Green Lantern.
On another note, Tom Cruise's Mission Impossible: Rogue Nation continues to reign the box office in its second week of release.
View tweets regarding the movie below:
A half-hearted, and possibly unconvincing defense of the original #FantasticFour: http://t.co/QD20JWLLA7 pic.twitter.com/oykJoXZMRj

— Entertainment Weekly (@EW) August 9, 2015
In an alternate universe #FantasticFour did incredibly well and the people loved it. pic.twitter.com/NYKSeuM7Fu

— Chris Callahan (@rgb_alpha) August 10, 2015
#FantasticFour Victim? Big Willie gone make it all bettah.. 😂 (Via @scifielements) pic.twitter.com/G9DGd6G5QZ

— Superhero Of Steel (@SuperheroSteel) August 10, 2015
After seeing #FantasticFour, I was like.. https://t.co/uiZgyFBDCd

— Superhero Of Steel (@SuperheroSteel) August 8, 2015