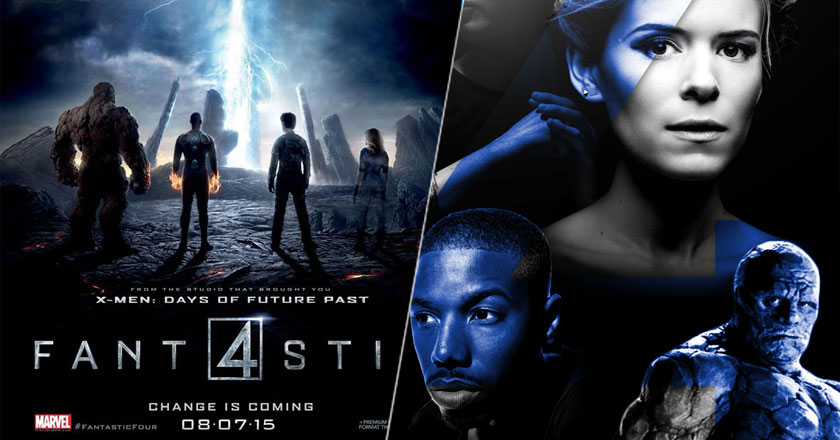 The exclusive new trailer for the Fantastic Four reboot shows off superpowers, dark and gritty origin story and the best of all, the new Doctor Doom. The trailer has been released by 20th Century Fox officially and we are pretty excited about it. The movie is all set to release on August 7th and the wait is killing the fans all over the world.
Looks like the director Trask is trying to pull a DC by adapting to a darker side of the superhero universe. The question still lies whether Fox will pull this off or not?
The trailer has confirmed that the reboot has been inspired and adapted from the 'Ultimate Fantastic Four' comic line instead of the main 'Fantastic Four' comic line. The Ultimate line has a complete change of the team's superpower origin resulting from a teleportation experiment instead of cosmic radiation cloud accident in space. Also, all the main characters are young in this part of the comics.
The trailers have showcased Reed Richards as a born genius working with teleportation technology at a young age with Ben Grimms. It also shows Dr. Storm, the father to Susan and Johnny storm. They along with Victor Domashev (Aka Doom) enter an alternate universe through Reed's experiment being funded by the military and the event changes their molecular structure and their lives.
Here's the official synopsis via Fox:
"FANTASTIC FOUR, a contemporary re-imagining of Marvel's original and longest-running superhero team, centers on four young outsiders who teleport to an alternate and dangerous universe, which alters their physical form in shocking ways. Their lives irrevocably upended, the team must learn to harness their daunting new abilities and work together to save Earth from a former friend turned enemy".
In other news, it is being said that the Mole man will also feature in the movie.
Do check out the trailer below:
When you change the world, prepare to defend it. Watch the exclusive new trailer for Fantastic Four, in theaters this summer.

Posted by Fantastic Four on Sunday, 19 April 2015