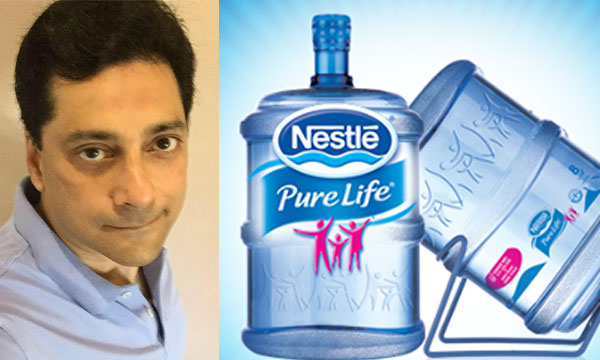 Renowned journalist and social media celebrity, Faisal Qureshi has uploaded a video regarding the bottled mineral water provided by Nestle Pakistan. The video along with a status was posted by him on his Facebook page.
Have a look:
[fb_embed_post href="https://www.facebook.com/qureshi.faisal/posts/10152891533851455?comment_id=10152891650951455&reply_comment_id=10152891671366455&total_comments=36&comment_tracking=%7B%22tn%22%3A%22R9%22%7D/" width="550″/]
[fb_embed_post href="https://www.facebook.com/qureshi.faisal/videos/10152891825361455//" width="550″/]
According to the video, Nestle's Mineral water, which was being delivered to Mr. Qureshi's home was of a sub-standard quality. It had a saltish taste and despite numerous complaining phone calls he made to the company, he was not given a satisfactory answer.
In his video, Faisal Qureshi has also mentioned how such a large-scale Multinational Corporation has not been able to take care of its customers. He has recorded all phone calls and interactions with the Company regarding this matter. He has also stated that three people from the Company visited him, one of them being a PR spokesperson for the Company. Whilst leaving the residence of Mr. Qureshi, this person called him "stupid" and then pretended like he had not said anything.
The  Mineral water being provided by Nestle Pakistan is Nestle Pure Life Pakistan and reportedly, this is not the first time that a complaint is being made regarding the water and it's taste.