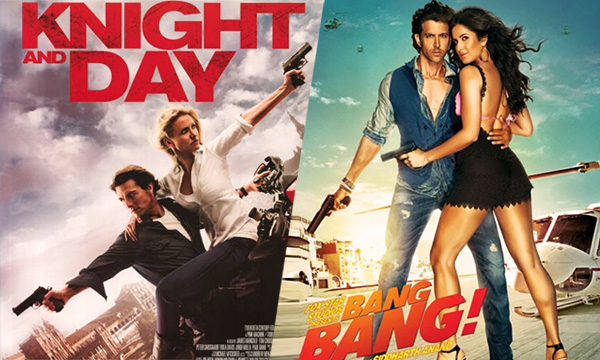 If imitation is the ultimate form of flattery, Bollywood has been flattering its American counterpart for years. When Indian filmmakers get inspired, they imitate and copy blatantly.
Here are some Indian movies with a Hollywood watermark over it.
Read More: 10 Ridiculous Bollywood Posters with NO LOGIC
Bang Bang 2014 | Knight and Day 2010
Hrithik Roshan and Katrina Kaif starrer Bang Bang is heavily copied from Knight and Day which features Tom Cruise and Cameron Diaz.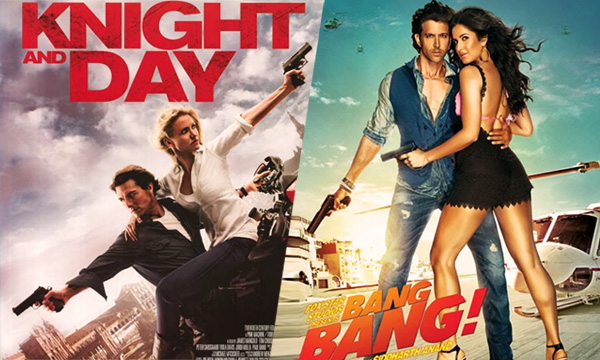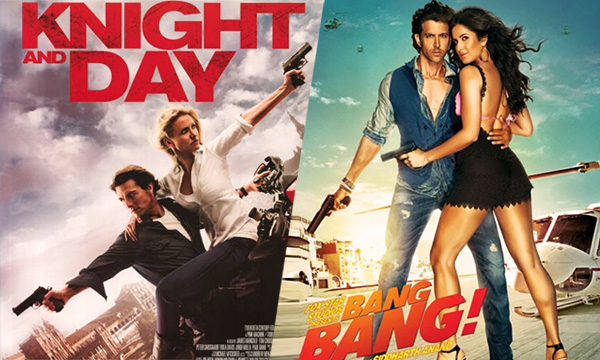 Although Hrithik has vowed that "only the thought of Knight and Day is there in Bang Bang otherwise it is a completely new film", it is not just the remake, some of the scenes are exactly replicated from Knight and Day.
The story line is also the same where Hrithik is touted as a criminal who saves the Kohinoor from falling into wrong hands just like Cruise who is a CIA agent but mistaken as the one who's gone rogue.
Read More: 8 Upcoming Bollywood Biopics You Must Watch!
Ghajini 2009 | Memento 2000
Amir Khan may have won critical acclaim for his look and performance in the smash-hit Ghajini, the Indian psychological thriller film is a copy pasted version of Memento in which Guy Pierce suffers from the same short-term memory loss and chases a guy who murdered his wife, after raping her.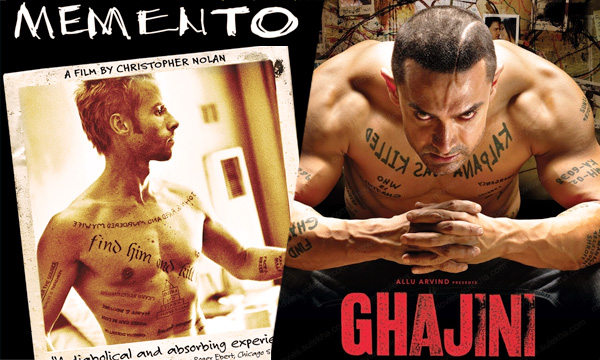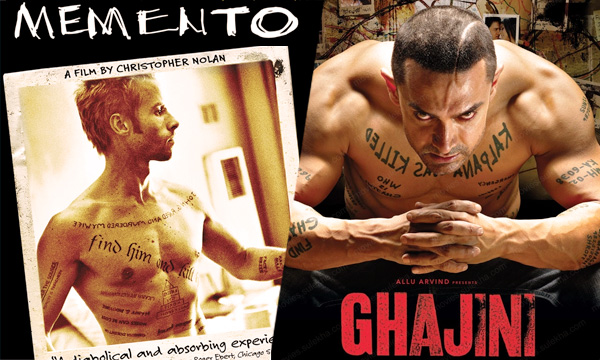 The unique system Sanjay Singhania creates through photographs, notes and tattoos to help him recover his memory after every 15 minutes is exactly the same.
Pakistani Celebrities & Their Shocking Hollywood/Bollywood Look-Alikes
Aisha 2010 | Clueless 1995
Bollywood flick Aisha is adapted from an American comedy film, Clueless which is based on Jane Austen's 1815 novel Emma. Rajshri Ojha should have been more creative while adapting the story to an Indian setting.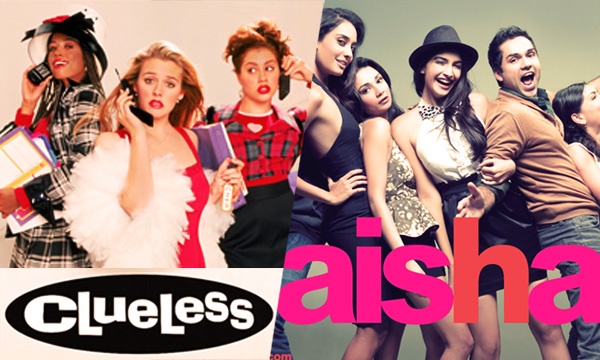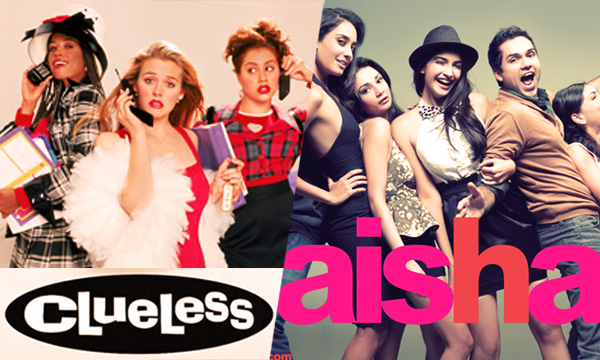 The Clueless of Bollywood is packed with group dance numbers, Hindi pop and fast cars.
Read More: 11 Bollywood Posters Shamelessly Copied From Hollywood
Ek Main Aur Ekk Tu 2012 | What Happens in Vegas 2008
The 2012 hit movie Ek Main Aur Ekk Tu is also ripped off from Hollywood. It is inspired by What Happens in Vegas and is shot in Las Vegas in which the lead actors get married accidently after having too many drinks at a club.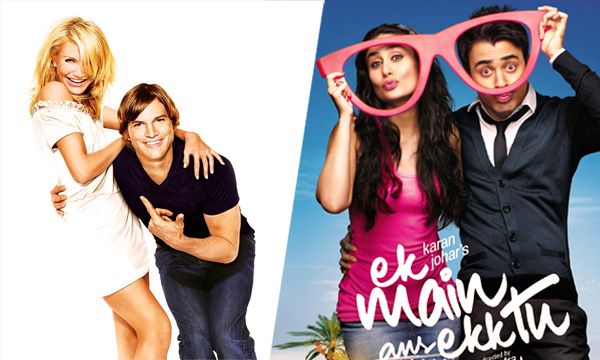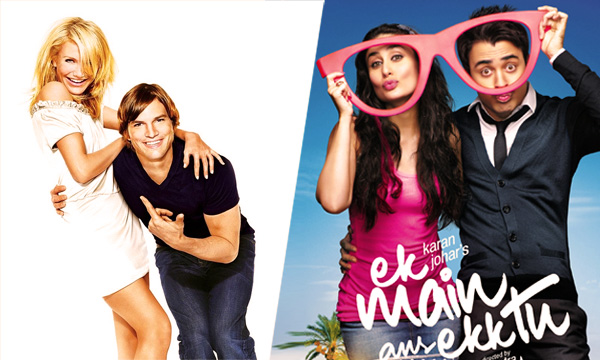 Just like their American counterparts, Kareena Kapoor and Imran Khan try to get their marriage annulled but decide to keep the marriage in the end.
Watch Bollywood Celebs in Slow-Motion Instagram Videos
Chachi 420 1998 | Mrs. Doubtfire 1993
If you were inspired by Bollywood's crop of comedy films because of Chachi 420, here is the shocker.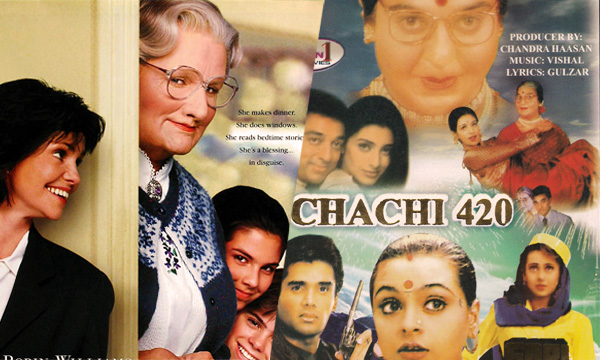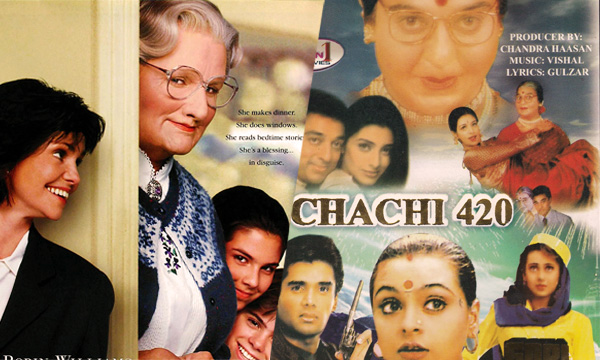 The movie is the Indian remake of the award-winning Mrs. Doubtfire with just a few differences in the plot and the Hindi version of the Tamil film Avvai Shanmughi. It's also the Hollywood ka maal.
The story revolves around a devoted father (and an unreliable husband) who transforms himself into nanny to take care of his children.
7 Highest Earning Bollywood Films of 2015
Krrish 2006 | Paycheck 2003
Indian sci-fi superhero film, Krrish is also borrowed from Hollywood. The superhero's cape and face mask resembles the superheroes of Hollywood.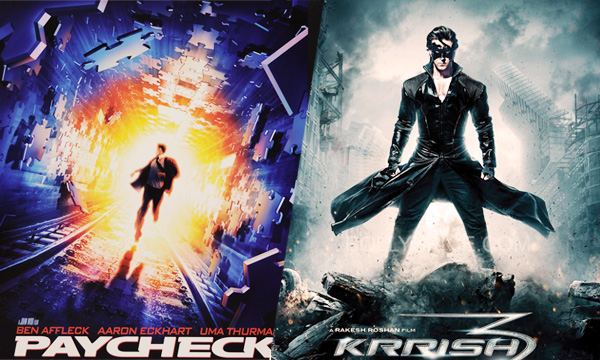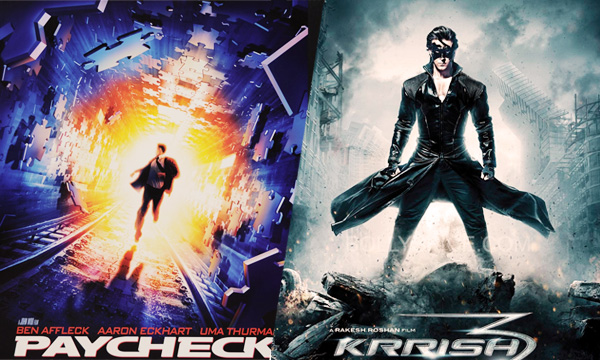 The amateur mashup is believed to be copied from Paycheck, just like its first sequel Koi… Mil Gaya, which was copied blatantly from E.T. the Extra-Terrestrial released in1982. The intimate scenes are also said to be stolen from Spiderman series.
10 Pakistani Celebrities Who Rejected Bollywood Offers
Hum Tum 2004 | When Harry Met Sally 1989
Hollywood originals are much better when compared to their Bollywood's rip-offs. Yash Chopra's romantic comedy film Hum Tum is based on the 1989 comedy When Harry Met Sally.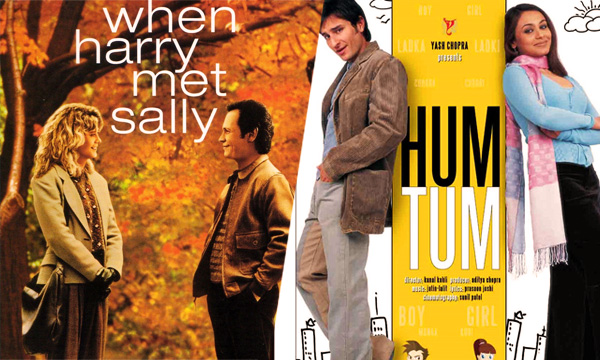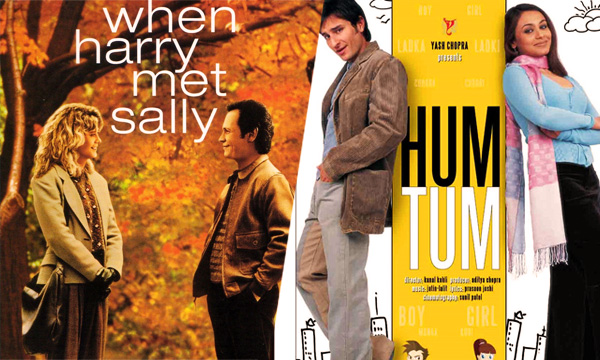 From the battle of sexes between Rani Mukharjee and Saif Ali Khan to the unexpected awkward moment that unites the two for the happy ending, everything is copied from Hollywood.
Read More: 10 Pakistani Celebrities Who Rejected Bollywood Offers
Bunty Aur Babli 2005 | Bonnie & Clyde 1967
Indian cinema has been tickling our funny bone for years but not through their 'own' work. Most of the films that fared at the box office were copied from Hollywood and 2005 super-hit Bunty Aur Babli is no exception.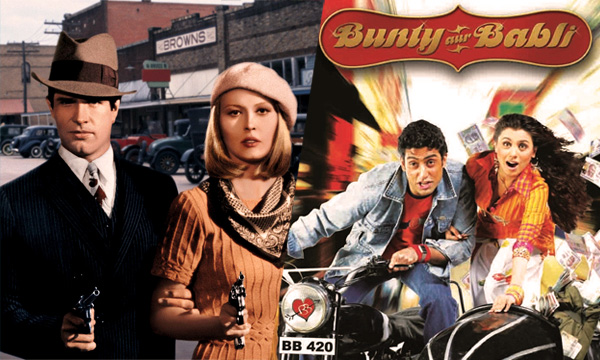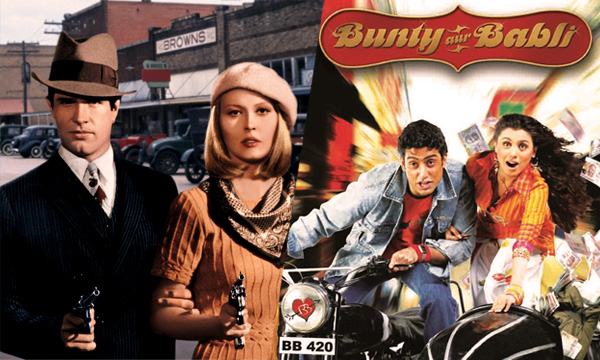 It is a shamelessly copied version of Bonnie & Clyde. The plot revolves around actors who perform a series of small robberies to collect money and fulfill their aim.
Did you like this post? Let us know in the comments below!
Stay tuned to Brandsynario for more!