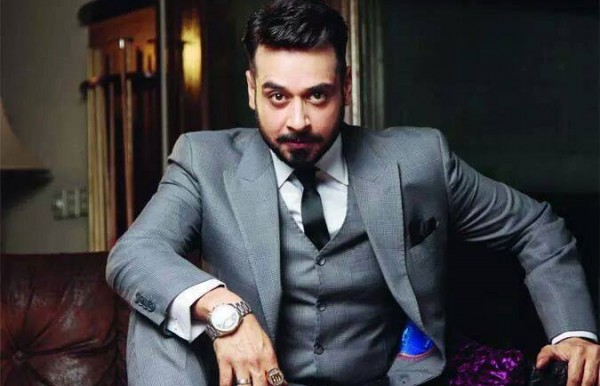 1,562 views
One of the most successful dramas of 2014, Bashar Momin ruled the airwaves in both Pakistan and India. Yet, it did not make it to the Lux Style Awards 2015.  In an exclusive interview with Brandsynario, the broody Bashar of the tale "Faisal Quraishi" revealed his views on the drama's absence in the LSA 2015 nominations.
While Bashar Momin turned out to be yet another feather in the cap for Quraishi, he told Brandsynario that it was essentially the team of the drama that truly deserved a mention at the LSA.
"Seriously, I have no idea what to say as we were expecting a lot from Bashar Momin. I am not talking about me being nominated as the Best Actor, but my other team members from the writing and direction department", said the disappointed Faisal.
Read More: Dubsmash Fever Grips Faysal Quraishi
With a stellar script and powerful cast, the heavy-budgeted Bashar Momin was the first ever Pakistan drama to be released on Indian channels and even reaped mighty praises from critics across the border.
"The play definitely deserved a nomination as it has received so much acclaim internationally. If it is being taught at acting schools in India, then it definitely deserved recognition here in Pakistan too", the star demanded.
The Lux Style Awards are Pakistan's most coveted, long-standing award gala that honors the best of the best in the entertainment and fashion industry.
Read More: Faisal Quraishi Opens Up About Jeet Ka Dum, Bollywood Offers & Upcoming Serials
However, questioning the jury of Lux Style Awards, Faisal commented, "Honestly, LSAs are being discussed regarding their credibility for a long time now. Especially, the jury members and the way they select nominations is very questionable. How can people who don't belong to our fraternity decide who deserves to be nominated?"
What's more, Faisal disclosed in his interview that he believes the nominations list of the LSA seems to be openly prejudiced.
"I think a lot of people already know why Bashar Momin was ignored by the LSAs. Everyone agrees it's a very biased decision, and anyone who will observe the nominations closely will understand who they are biased towards".
Last month, the LSA finally released its nominees of 2015, comprising of 24 categories.  In television awards category,  Bashar Momin was missing in all five categories.
Check out the complete nomination list of Lux Style Awards 2015 here.