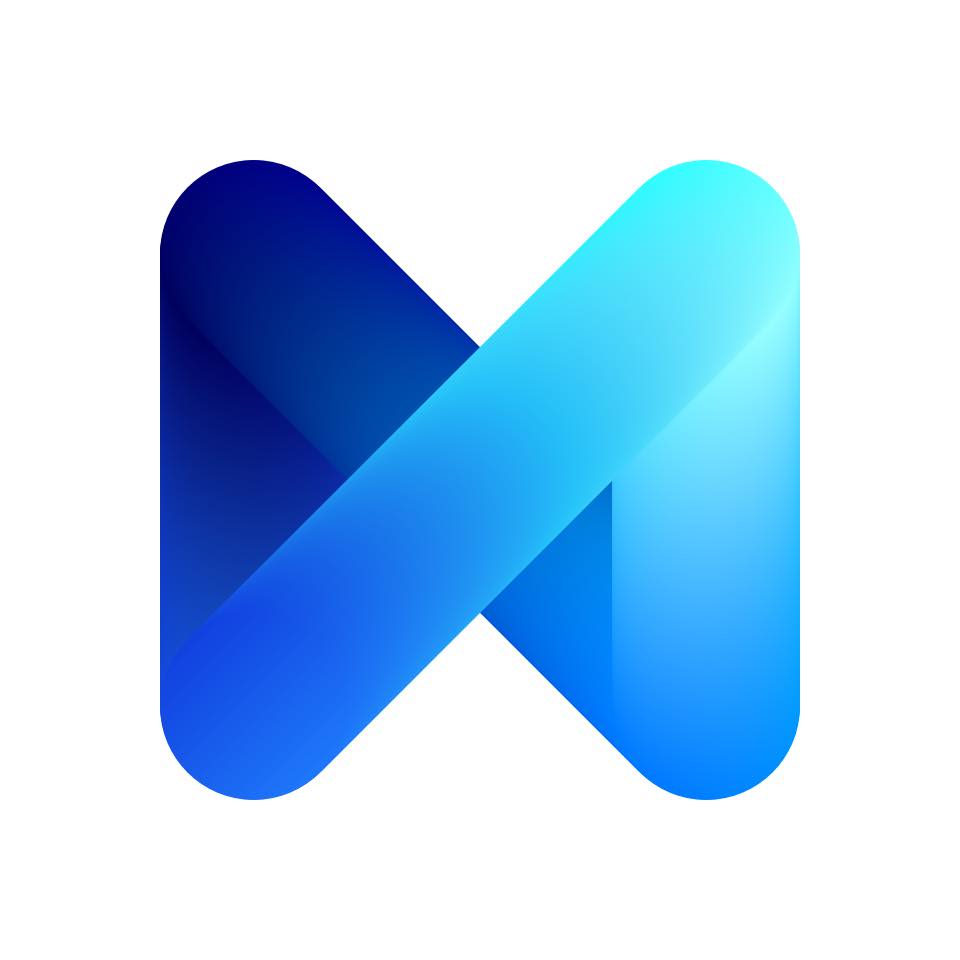 Facebook has launched its own digital assistant – 'M'. The largest social networking site has thrown  against Apple's SIRI, Microsoft's CORTANA and Google NOW by launching its own personal digital assistant within its messenger service.
Read more: Facebook Achieve Over a Billion Active Users on Monday
But unlike any other digital assistant, M not only relies on Artificial Intelligence (AI) to respond users, instead it employs real people over and above AI to complete tasks and respond to queries proposed by users.
"It's powered by artificial intelligence that's trained and supervised by people," head of Facebook messaging service, David Marcus wrote in public post issued on Facebook earlier on Wednesday.
"Unlike other AI-based services in the market, M can actually complete tasks on your behalf. It can purchase items, get gifts delivered to your loved ones, book restaurants, travel arrangements, appointments and way more," Marcus added.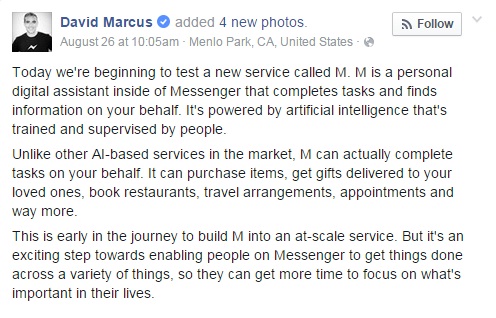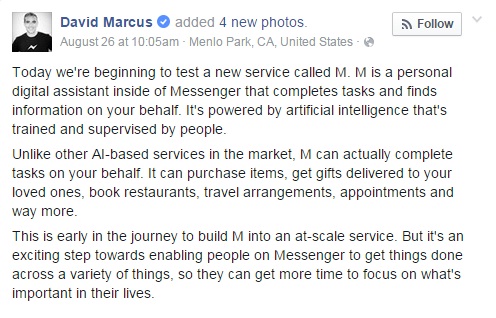 'M' is currently under test phase with its initial launch in California Bay Area, USA. But it will soon expand globally, with the ambition to take out its competitors like SIRI, CORTANA and Google NOW with a twist.
In order to deliver more human experience Facebook has backed up 'M' with a team of real humans – 'M Trainers' to respond to users' queries – similar to customer service representatives. The incorporation of M Trainers will make the app more serviceable to consumers than any of its existing rivals.
Read more: Facebook Moments App – Auto-Create Music Videos from Your Photos
M will be capable of handling wide range of requests answering queries to booking restaurants, making travel arrangement and delivering gifts to your loved ones on your behalf. The service has been in use internally in Facebook headquarters for few weeks.
While briefing on M's user experience, Marcus told:
"An engineer went to Paris for a couple days, and his friend asked M to redecorate his desk in a French style. Twenty-four hours later, the desk was decorated with a proper napkin, baguette bread, and a beret."
Facebook expects to boost a number of mobile phone users and eventually garner profits out their transactions. Marcus expects the app to gradually pave its way and eventually reach every online user.