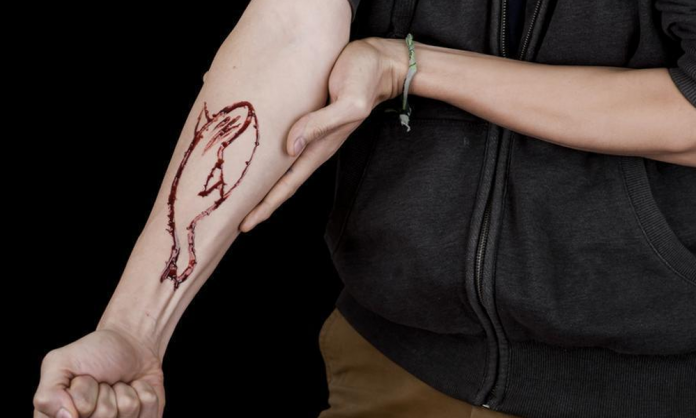 The rising online epidemic, known to the world as 'Blue Whale Challenge', has raised some serious flags in the world of mental health.
Despite the solemn fact that suicide has been an age old problem with casualties all over the world, according to World Health Organisation (WHO), "Close to 800,000 people die due to suicide every year." The Blue Whale Challenge has drawn more attention to the existing nightmare.
With 'World Suicide Prevention Day' approaching, the social media giant, Facebook has made it its mission to educate the world about the issue of suicide and hopefully preventing it.
On September 7, Antigone Davis, Head of Global Safety released a statement to the press in the light of The World Suicide prevention Day.
"Throughout September, we'll connect people with information about supportive groups and suicide prevention tools through ads in News Feed. People can access tools to resolve conflict online, help a friend who is expressing suicidal thoughts or get resources if they're going through a difficult time. It's part of our ongoing effort to help build a safe community on and off Facebook." 
Blue Whale Suicide Challenge Strikes India; Is Pakistan Next?
Facebook already has policies which remove content that violates the Community Standards, that do not allow the promotion of self-injury or suicide. Since Facebook is a platform that thrives on interpersonal relationships, it is in a unique position to help connect people who are distressed with close friends, which can serve as a saving cushion.
"Facebook is a place where people connect and share, and one of the things we have learnt from the mental health partners and academics we have worked with on this issue, is that being connected is a protective factor in suicide prevention," said Ankhi Das, Director of Public Policy for Facebook in India, South and Central Asia.
Suicide Prevention Resources
Additional resources about suicide prevention and online wellbeing will also be added to Facebook's Safety Center, through which people can access tools to resolve conflict online, help a friend who is expressing suicidal thoughts or get resources if they are going through a difficult time.
Facebook has teamed up with suicide prevention partners to collect phrases, hashtags and group names linked with online challenges such as Blue Whale game that encourage self-harm or suicide.
Facebook's Safety Center also offers guidance for parents, teenagers, educators, and law enforcement officials to start a conversation about online safety, with localised resources and videos available.
Here's to hoping that this effort can help curb suicide and lend a helping hand to those in need.
Stay tuned to Brandsynario for further updates.