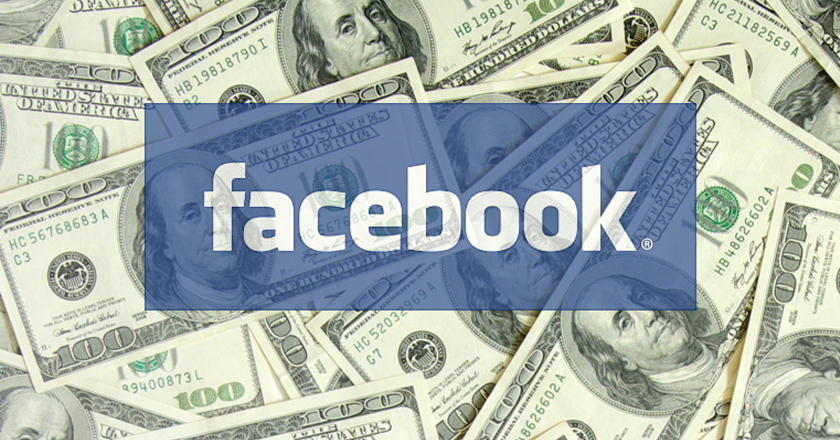 Saying that Facebook is doing stunningly well will be an understatement.
Accompanying a fast growing user base is Facebook's skyrocketing ad sales revenue, standing at USD 12.5 billion for 2014, out of which USD 3.5 billion alone accounts for the fourth quarter of the financial year.
The new ad revenues, with an increase of over 50% from the previous year, have impressed social marketers to no end.
CEO of Social Bakers, Jan Rezab, tracking brands on the social platforms, was astonished at the results, considering Facebook had not even used its growing base at Instagram, "We're talking about a company that 24 months ago did $1 billion in revenue and now does $4 billion. That's impressive."
Marketing trends suggest that around 50% of the total marketing budget is being allocated for the social media networks alone. With this trend, each platform is striving to create improved marketing medias for the brands, including a strong focus on video marketing. While Facebook stood ahead of its competitors with introducing auto play features for video ads last year, rivals Google and Twitter are working on it this year too.
While talking about the video marketing trend, Facebook's COO Sheryl Sandberg, credited the boom in the trend to the users, who are not only themselves posting more and more videos but also, are willing to view them.
Adding further comments to the trend, Sandberg said, "Video is a format that marketers have used for a long time to build an emotional connection to brands."
Yet another notable statistic was Facebook's growing mobile advertising revenue, USD 2.5 billion for the fourth quarter of 2014. While the new figure bumped up Facebook's share in global mobile ad revenue by 16.6%, it is still way far behind the much established Google with a 40% share in mobile ad arena.
However, the rate at which Facebook is growing and marketers are being attracted to it in spite of its changing policies, the next year might just change these rankings.
Both Google and Facebook are currently in a neck to neck competition trying to give marketers a better idea of sales conversion rate rather than just the click-through rate. Following them are Microsoft and Yahoo in competition with each other to maintain mobile marketing shares. On the other hand, Twitter is still struggling to grow its user base and attract marketers to choose it over other platforms for digital advertising.
Amongst all these, Twitter and Facebook have an upper hand in the growth rate, with majority of their users using smartphones to access the platforms. With an expected 6% increase in the global advertising budget, only time will tell which of these platforms continue to rule the digital arena.