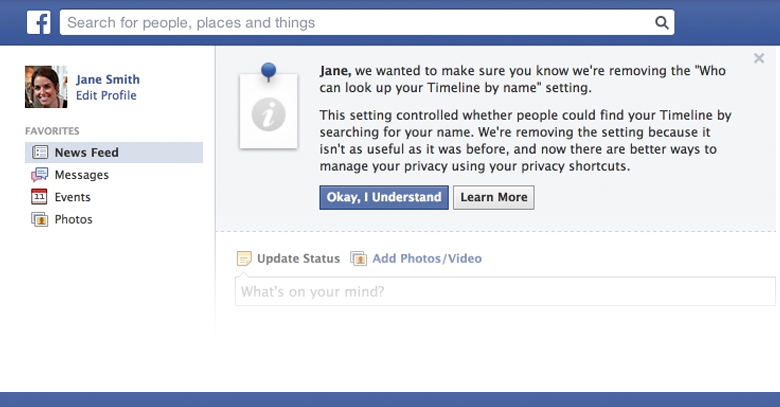 By Ufaq Ashfaque
Facebook has removed the 'Who can search up my Timeline?' feature on the website and hence, everyone, who has not been blocked, can see your Timeline.
"Who can search up my Timeline" feature was largely misunderstood; suggesting that strangers cannot look at your profile.  This was incorrect, because people could always access your profile if you are tagged in a comment or photo, if you like or comment on something which is public, or by finding your name in their friends list.
Apart from the above, the Graph Search also made searching for people on Facebook easier.  The chances that a person will be seen in results increased multifold.
It was impossible to go completely incognito on Facebook because if your profile mentions the city you live in or your school, etc. then your name will appear when Graph Search generates list of people living in that specific area or school.
While Facebook gained the trust of its users through fabricated privacy – which will end soon – a macro level of privacy and security measures will have to be implemented in order for users to continue using this platform.
Even though, there are possibilities that people could offer you an information locker or any other form of privacy control that would help users maintain confidentiality, but nothing has been done to motivate the users to stay and connect.
Where do you see the stance of social media and its ability to exploit user confidentiality?