Facebook's Messenger has once again rolled out a new feature, which was also one of the most awaited features users had been waiting for.
Stephane Taine, Product Manager, Messenger, announced the new feature, saying "As we close the year, we're thrilled to launch the most requested Messenger feature ever – the ability to video chat in groups. Group Video Chat in Messenger makes it simple and seamless to stay connected face-to-face. Starting today, Group Video Chat is rolling out to Android and iOS devices, and the desktop version of Messenger, worldwide."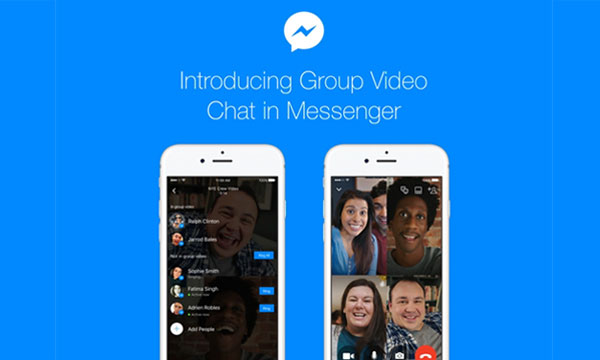 How it Works
Group Video Chat is super easy to use (and, of course, free over wifi!). You can see up to six people at a time … but don't worry if your group is a little larger because up to 50 friends can join in and choose to just listen in and join via voice, or be on camera. Once more than 6 people are on the call, just the dominant speaker is shown to all participants.
If you want to use the group video calling feature, you can select friends or a group text thread to invite to a video call!
To get started, you'll need the latest version of Messenger. All you have to do is jump into an existing group conversation, or create a new one. Then tap on the video icon on the upper right of the screen to enter the video chat and everyone in the group will be notified. Each person can join when they are ready with just one tap. For an extra nudge, you can also directly ring just a few people or the whole group.