20th May 2020:  Facebook launches shopping features as pandemic pushes businesses online. This time, the executive, Mark Zuckerberg, will be involved directly in building an online shopping empire.
On Tuesday, the chief executive officer announced updates signaling the company's interest in online shopping and commerce, one of the areas the tech giant is treating as the number one priority due to the pandemic.
The main feature called Shops is a new version of an existing element with a similar name. It will let retailers upload product catalogs to their Facebook page or Instagram profile.
Users can find these Shops by clicking on ads that will redirect them to a Shop inside Facebook instead of the retailer's website or directly from the retailer's page.
The tech giant will give Amazon a run for its money! 
For more news and updates, stay tuned to Brandsyanrio.
---
17th May 2020: The pandemic has our lives dependent solely on virtual connections. Social media platforms help us stay connected to our loved ones, even during the quarantine. Facebook has brought a new addition to its platform with acquiring 'Giphy'. 
We're so excited to share some news – GIPHY has been acquired by @Facebook and is joining the @Instagram team! 🎉

Read more here: https://t.co/U6AYQ16cEQ pic.twitter.com/ATjEY1VK3K

— GIPHY (@GIPHY) May 15, 2020
The GIF library will be added to Instagram. It is speculated that the Facebook and Giphy deal was worth $400 million, but neither company has confirmed it.
Facebook Welcomes Giphy as Part of an Instagram team with a Celebration GIF!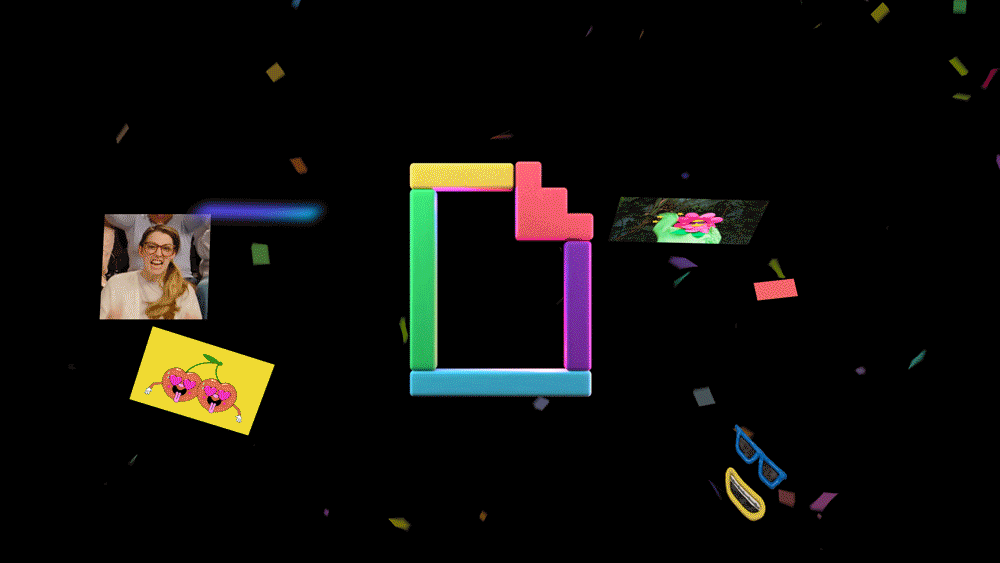 Giphy's majority team will be joining Instagram according to a statement by Senior Director, Natalie Vegel, she further commented,
"For those employees who will not be joining Instagram, we've taken extra steps to provide them with generous severance packages to ensure as much of a smooth career transition path as possible."
Those that will be moving from Giphy's team will be going to Instagram's headquarters in Newyork. However, due to the pandemic, the timeframe for the move has not been decided yet.
Facebook Vice President of Product, Vishal Shah spoke about the acquisition of Giphy, 
"By bringing Instagram and Giphy together, we can make it easier for people to find the perfect GIFs and stickers in Stories and Direct. Both our services are big supporters of the creator and artist community, and that will continue."
It was reported by Vishal Shah that "50% of Giphy's traffic comes from Facebook's application out of which Instagram accounts for 50% of its parent company's overall traffic."
What does this acquisition mean for other Giphy Users?
Giphy was introduced in February 2013 and has since then grown its database to several trillion GIFs. Even after the acquisition, the Giphy library will remain available. Its application programming interfaces and software development kits for third-party developers and partners will also be the open database.
In a blog post reassuring its users Giphy states,
"For our API/SDK partners and developers: Giphy's GIFs, stickers, emojis, etc. aren't going anywhere. We will continue to make Giphy openly available to the wider ecosystem."
Giphy has also spoken about its relationship with Instagram over the years and what this new acquisition has in store for the company.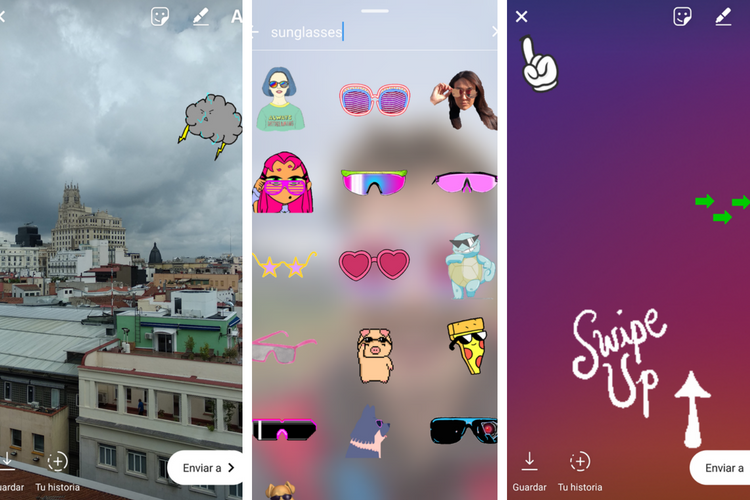 "We've had a lot of fun teaming up with Instagram over the years; Giphy's stickers were the perfect fit for layering on Instagram Stories, while our GIF search allowed everyone to capture that perfect emotion in Instagram's DMs. Based on the success of those collaborations (and many others), we know that there are exciting times ahead of us."
What do you think about Giphy being acquired by Facebook? Let us know in the comments below.
Follow Brandsynario for the latest news and updates.