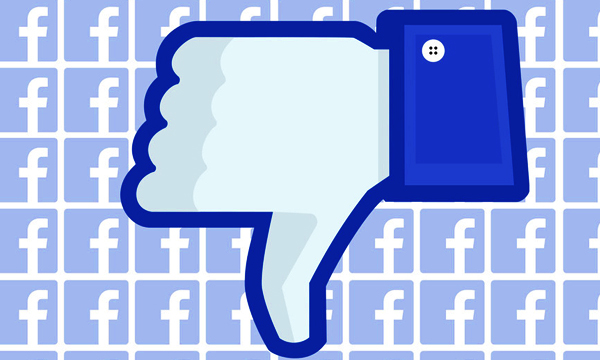 Facebook lovers rejoice! The CEO of the social media giant Mark Zuckerberg has finally announced that it is working to introduce the much-wanted and the much-needed "dislike" button.
After what  seemed like an eternity, Zuckerberg has answered the pleas of millions of FB users who always dreamt of expressing their disdain on the social networking website via a dislike option.
"People have asked about the 'dislike' button for many years, and probably hundreds of people have asked about this, and today is a special day because today is the day that I actually get to say we are working on it and are very close to shipping a test of it," said the entrepreneur during a meeting at FB's California headquarters.
However, Mark revealed that FB's plan is not to adopt a Reddit-style downvoting or an upvoting system. The real motive behind the new button will be to pave the way for users to express themselves beyond the website's "like" option.
"What they really want is the ability to express empathy. Not every moment is a good moment," said the Facebook founder.
Now users no more will have to like  drastic statuses of someone's funeral or ugly profile pictures of their friends.  It is expected that the much-awaited dislike button will be rolled out on FB in upcoming weeks after being extensively developed and tested.
Mark Zuckerberg's announcement on launching the Dislike button was bound to spread like wildfire on social media. Now Twitter town is abuzz with the latest happening news.
Facebook announced they'll add a 'dislike' button and Twitter is outraged. But only because most people on Twitter just like being mad.

— Jenny Johnson (@JennyJohnsonHi5) September 15, 2015
Slightly worried that a Facebook dislike button might mean people on the internet start being nasty to each other. That would be a shame. — David Schneider (@davidschneider) September 15, 2015
Finally there will be a dislike button on Facebook. If there is one thing Facebook needs, it's a way for people to say what they hate

— TechnicallyRon (@TechnicallyRon) September 15, 2015
Yes after #Facebook 's 'dislike' button comes in we will display our real emotions on #socialmedia. Like that's all was stopping us before! — Rutuja (@kathacollagist) September 16, 2015
The dislike Button on Facebook is going to be such a disaster. Like, it wasn't enough on Youtube.

— Monica Yadav #JTFan (@MonicaYadav08) September 16, 2015
The sudden #Facebook "dislike button" announcement feels more than a bit desperate on Facebook's part. #WaitDontLeaveUs — Andrew Whitson (@andrewhitson) September 16, 2015
I just heard Facebook will finally have a dislike button…. But I feel like it's a little late for that. Do people still go on FB?

— Susy Jay (@Suzzay331) September 16, 2015
I think the dislike button on Facebook could open the door to another form of bullying — The Heart Collector (@FullOfScars1) September 16, 2015
Imagine Someone hits the 'Dislike' button on a post which says – "Facebook launches the all-new DISLIKE button"…. http://t.co/YlgNT2u68o

— Debjit Sinha (@thisisDJay) September 16, 2015