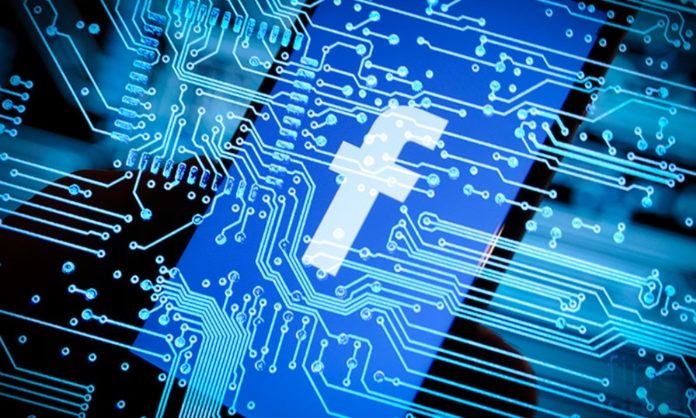 It is an acceptable social norm. We are happy, we take to social media. We are sad, well, we take to social media and the same is the case with every other emotion or experience that requires an immediate catharsis. We feel no qualms in opening up to the world through Facebook, Instagram, and other platforms to share our stories as well as learn about others. Our increasing reliance on social media has stimulated a ubiquitous growth and proliferation of the technology, helping it to touch on our lives in more ways than ever.
For instance, recent Facebook statistics showed that people in the Middle East, North Africa, Afghanistan and Pakistan region (MENAP) heavily relied on Facebook and Instagram for communication during Ramadan and Eid 2021. Facebook hosted most of the conversations regarding Ramadan practices and Eid festivities as loved ones remained torn apart by the pandemic and physical spaces for celebrations were restricted.
Here are some of the conversations that trended on Facebook across the MENAP region during Ramadan & Eid 2021:
Sending love and warm wishes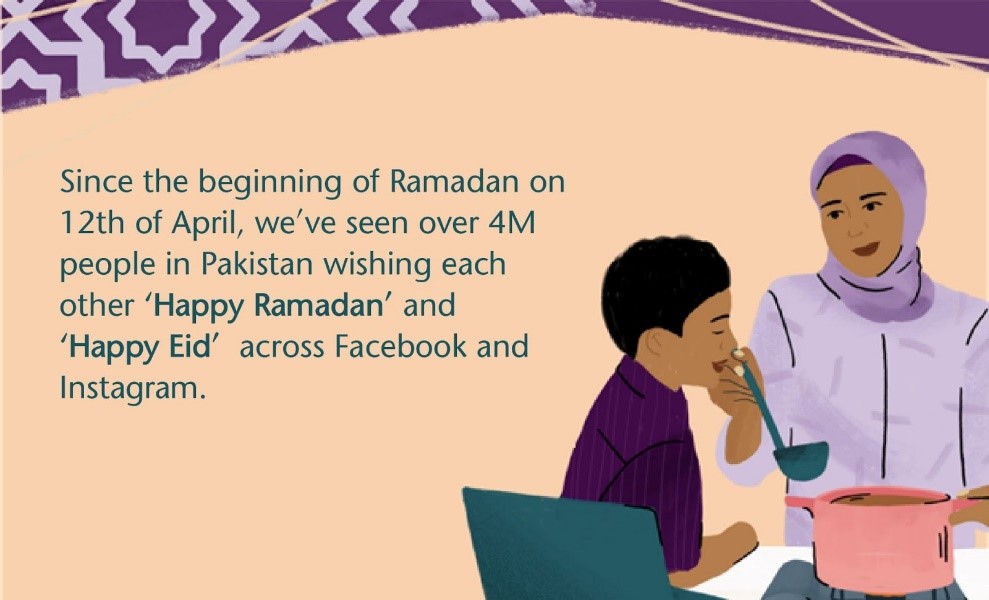 In Ramadan, it is customary for people to wish one another well in their spiritual endeavors. A simple 'Ramadan Mubarak' suffices. Eid attracts even larger exchanges of wishes and pleasantries. This time around, Facebook connected millions of people across the region to jointly celebrate Ramadan and Eid from the safety of their homes.
Facebook stats showed that more than 14 million people in Indonesia and 4 million in Pakistan wished each other during Ramadan and Eid. Similarly, 6 million people in Indonesia and 4 hundred thousand in Pakistan used exclusive Instagram stickers to visually tell their stories regarding Ramadan and Eid 2021. 'Happy Ramadan', 'Happy Eid' and similar expressions trended on Facebook in eight different languages in the region.
Food & festivity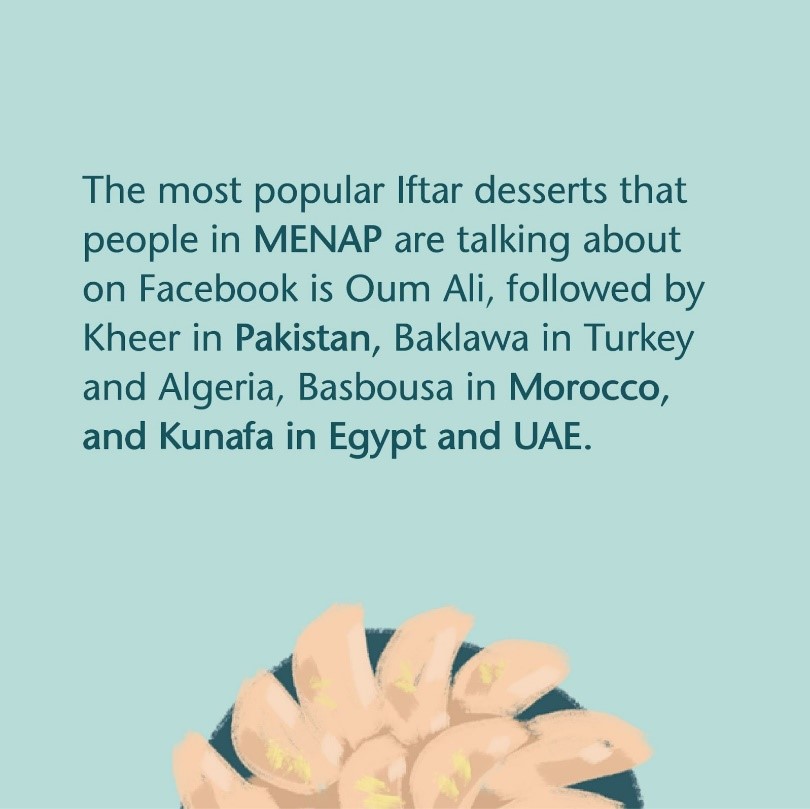 Traditional food is a huge part of the regional culture and attracts wide interest as was depicted in Facebook trends during Ramadan and Eid. Eid particularly is void without a sumptuous outlay of traditional dishes. Although Covid restricted the traditional large family gatherings, people talked about their favorite foods and shared photos to cherish what is at hand. Conversations regarding favourite foods; from desserts like Kheer, Oum Ali and Baklawa to main dishes Biryani, Rendang, Fish and Dolma remained amongst the top trends in the Middle East, North Africa, Afghanistan & Pakistan.
The most popular Iftar desserts that people in MENAP are talking about on Facebook are Oum Ali, followed by Kheer in Pakistan, Baklawa in Turkey and Algeria, Basbousa in Morocco, and Kunafa in Egypt and UAE. The most popular Eid dish that people in Pakistan are talking about on Facebook is Biryani, whereas in UAE, Morocco, and Algeria it is Fish, in Egypt it is Ful Beans, and in Turkey it is Dolma.
Connecting through Facebook groups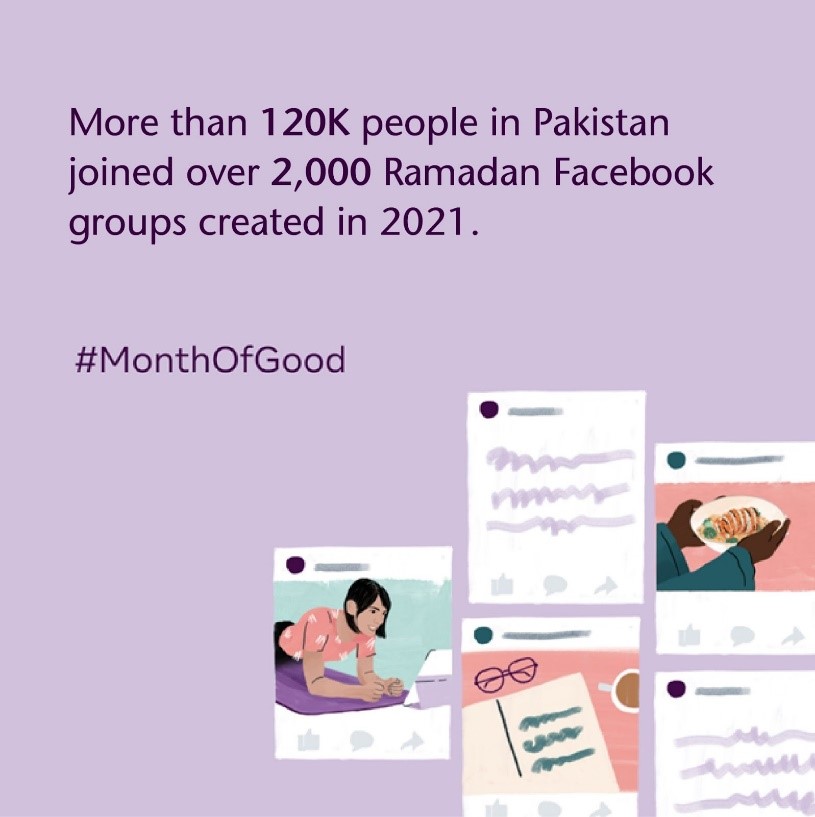 Facebook groups provide a suitable platform for like-minded people, therefore there was a mushroom growth of Ramadan and Eid-related groups on Facebook from the MENAP region. In Indonesia alone, more than 5000 Facebook groups were created during Ramadan 2021. These groups were followed by more than 500 thousand people. In addition, there were more than 14 thousand Ramadan and Eid-related Instagram live broadcasts from the country.
Similarly, 120 thousand people joined over 2000 Facebook groups in Pakistan. These groups hosted most of the discussions and information sharing as religious and cultural centers remained partly or entirely inactive in the wake of the Covid pandemic.
Facebook and Instagram introduced exclusive stickers, filters and avatars for Ramadan and Eid to diversify user experience and help them visually tell their stories, share their feelings and be part of the celebrations by coming together as one giant family.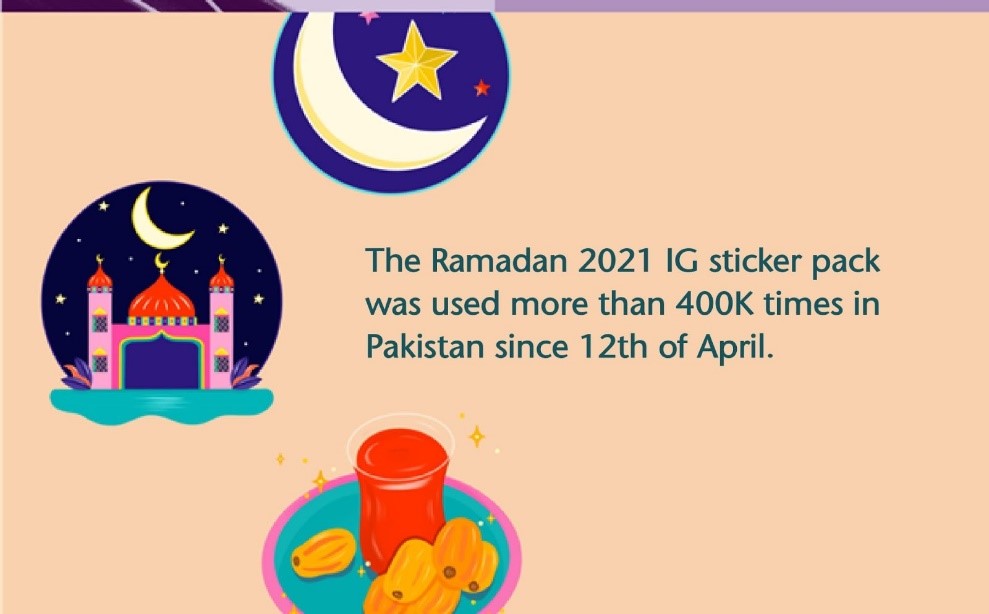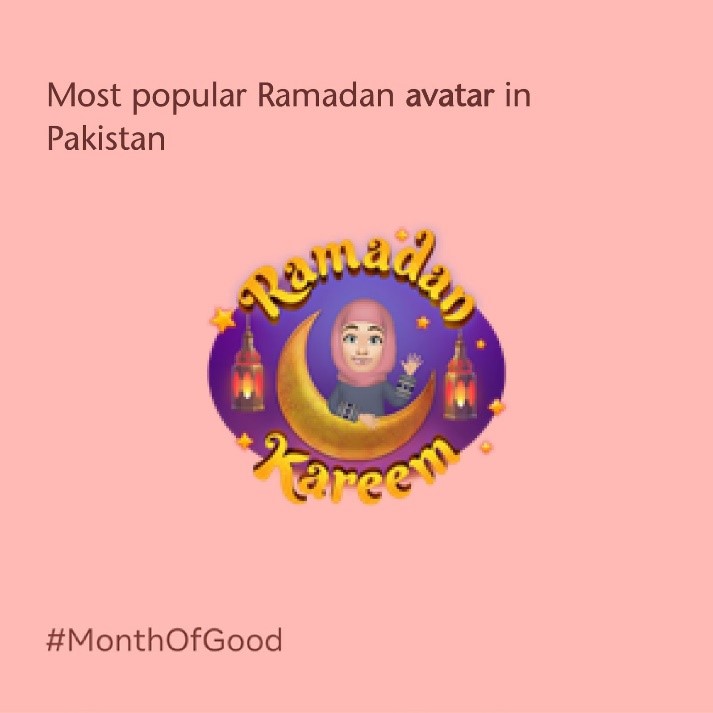 Pandemic or not, social media are becoming part and parcel of our individual as well as collective lives. The Ramadan stats effectively showcase the potential of social and digital media to connect people across socio-economic, cultural and geographic boundaries, which can be leveraged to strengthen societies and catalyze sustainable development for all.