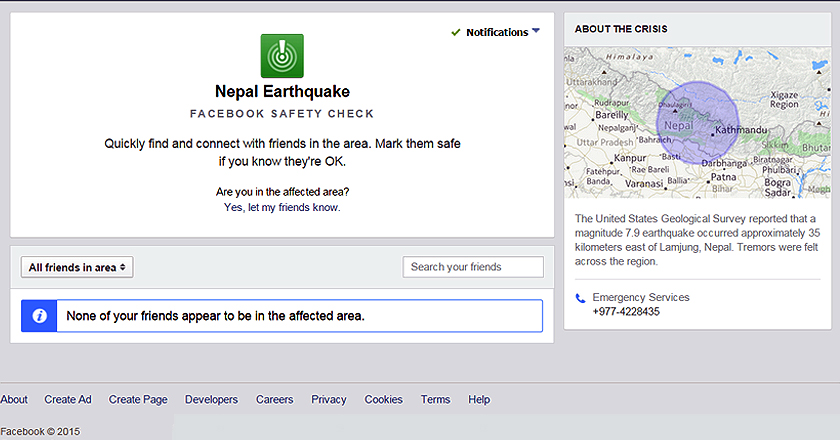 Facebook has put its massive global reach to great use by introducing a 'Safety Check' for the people of Nepal who are affected by the recent earthquake that caused massive destruction in different parts of the country, killing more than 3000 people and leaving thousands of people injured or missing.
On Saturday, Facebook CEO, Mark Zuckerberg announced that the social media website was launching the safety check feature so that the people present in the affected areas could check up on the safety of their loved ones.
The working of this safety app is quite simple. If someone is near the site of a natural disaster, they will receive a Facebook notification asking if they are safe. Facebook determines the location by looking at the city listed in the person's profile, or by seeing where that person checked in if they use the Nearby Friends feature.
If the person is safe, they can choose the "I'm Safe" option, which allows Facebook to create a Newsfeed story, intimating their friends and family that the person is safe.
The feature also sends out a notification if a person's friends in the affected areas are marked safe.